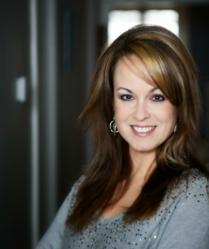 "We're all very excited to have Jennifer join our team. She brings a great, positive energy to the position, said Matt Livelsberger, president of Graphcom. "I knew from our first meeting that this was someone that we could do some great work with."
(PRWEB) April 23, 2013
Graphcom, Inc., a full-service communication and marketing firm located in Gettysburg, Pa., has announced that Jennifer Gerlock has joined the organization as marketing director.
Gerlock comes to Graphcom with more than 17 years of experience in public relations, marketing, event planning and new media, and has represented clients ranging from small mission-based nonprofits and national record labels to local retail shops and multi-platinum artists with their respective worldwide tours. Most recently she was a partner at Want 2Grow Marketing, a boutique public relations firm serving the Washington, D.C. Metro region. She serves on the board of directors for the American Advertising Federation of Greater Frederick and is co-director of the Social Media Club of Frederick.
In her new role, Gerlock will manage and coordinate all marketing, advertising and promotional activities for the company and its business divisions, including Graphcom Creative, Signs by Graphcom, Field and Floor FX, and Graphcom Publishing.
"We're all very excited to have Jennifer join our team. She brings a great, positive energy to the position, said Matt Livelsberger, president of Graphcom. "I knew from our first meeting that this was someone that we could do some great work with."
For more information about Graphcom and its services, contact Troy Dean at 717-398-0900 or tdean(at)graphcom(dot)com.
ABOUT GRAPHCOM, INC.
Graphcom, Inc., founded in 1982, is a full-service communication and marketing firm located in Gettysburg, Pa. The organization includes a creative and interactive agency (Graphcom Creative), a signage division (Signs by Graphcom), a publishing division (Graphcom Publishing), a digital flags and scenic effects division (Field and Floor FX), as well as a full service commercial printing division with G7 Master Printer certification.