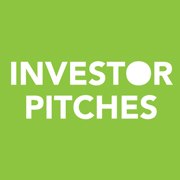 Sol Marketing's Investor Pitches service enables companies to take the most compelling and important pieces of their stories and assemble them into winning pitches.
Austin, TX (PRWEB) April 23, 2013
Investor Pitches, a division of Austin-based brand strategy and marketing firm Sol Marketing, will give away free Investor Pitch development services to one innovative startup that has a great story to tell and demonstrates the highest level of investment potential.
InvestorPitches.com's Pitch to Win contest invites entrepreneurs to submit a short video explaining your business idea, the market potential and your company's unique advantage in consideration for the prize – a comprehensive, fully designed 10 – 12 page pitch deck that can be used in investor meetings, presentations and pitch competitions. The pitch deck prize is valued at $7,500.
Submission Guidelines:
1. Create a two-page executive summary of your company. Make sure your summary includes the following information: product or service description, explanation of the problem you solve, target market/audience description, market size and opportunity, competition, business model, go-to-market strategy, team and resources and any traction you've experienced to date. Also make sure you include information on your unfair advantage and why you and your company are uniquely qualified to win in your targeted marketplace.
2. Create a 2-minute video that explains to our panel of judges why you and your company is deserving of a free investor pitch deck and why you should be selected above all other entries. Be creative, but more importantly, be persuasive. You can do this on any webcam; it's the content that counts, not the production value.
3. Email your executive summary and a link to your short video to investorpitches(at)solmarketing(dot)com by May 15, 2013 at 5:00 p.m. CST.
4. Make sure you include some contact information so we know how to get in touch with you.
A panel of expert judges consisting of investors, successful entrepreneurs and business leaders will evaluate the submissions and choose a winning startup from among the entries. Investor Pitches will announce the winner on June 3, 2013. Judges will include:

Rudy Gadre – Investor and Former General Counsel of Facebook
Hugh Forrest – Executive Director, SXSW Interactive
Adam Lieb – CEO, Duxter
Kerry Rupp – Managing Partner, DreamIt Ventures
"Storytelling can make or break the investor pitch process," said Investor Pitches founder and Sol Marketing President, Deb Gabor. "There's a lot of investment money available for early stage ventures right now, but many entrepreneurs are ineffective at telling a compelling story that moves investors to act. Sol Marketing's Investor Pitches service enables companies to take the most compelling and important pieces of their stories and assemble them into winning pitches."
Investor Pitches' services cover the entire range of investment rounds, from $500k in seed funding to $20 million and up in follow-on funding.
About Investor Pitches
Investor Pitches is a service of Sol Marketing, an Austin-based strategic marketing consultancy. Sol Marketing creates brands that win by enabling companies to discover, engage and connect with their most profitable customers. Sol offers brand strategy, market research and marketing services to companies that want to be market leaders. More information can be found at: InvestorPitches.com and SolMarketing.com.