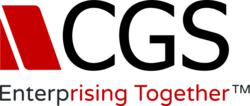 With the demand for CGS contact center and BPO services continuing to grow, we are pleased to strengthen our ability to serve the Latin American market.
New York, NY (PRWEB) April 23, 2013
CGS announced today the opening of a new office in Santiago, Chile to further support their rapid growth in Latin America. The new office will complement Prego CGS, the company's existing contact center operation in Santiago, and will house approximately 500 new employees, supporting the company's 27% projected employee growth in Chile for 2013.
"The opening of CGS's new office in Chile is a natural effect of the strong and rapidly expanding customer base we have in Latin America," said Phil Friedman, President and CEO of CGS. "With the demand for CGS contact center and BPO services continuing to grow, we are pleased to strengthen our ability to serve the Latin American market. The addition of this new office will enable CGS to continue to meet the demand of our customers in Latin America by providing customized contact center solutions that increase efficiency and maximize return on investment."
Mr. Friedman, recently named one of the most influential executives in nearshore outsourcing in Latin America by Nearshore Americas, continues to drive operational excellence within CGS and has spearheaded the company's rapid global expansion in recent years. CGS has experienced 70% revenue growth in Chile and the company expects to achieve 120% growth over a two-year period by the end of 2013.
To commemorate the opening of the new office, CGS will be hosting a kick-off ceremony on April 23rd. Attendees will include Mr. Friedman, Vice President and Country Manager of Prego CGS Nicolas Kokaly, the President of the Chilean Call Center Association, and members of the Chilean Foreign Investment Agency.
As a recognized leader in the contact center industry, CGS has been delivering contact center solutions for nearly 30 years with heavy emphasis in the healthcare and financial services industries. Prego CGS helps hospitals and financial institutions, among other verticals, achieve efficient information processing, improved cross-departmental collaboration, enhanced business performance analytics, and superior patient/customer management capabilities through a comprehensive range of inbound and outbound call center solutions.
About CGS
For almost 30 years, CGS has enabled global enterprises, regional companies and government agencies to drive breakthrough performance through technology and services. Headquartered in New York City, CGS employs more than 5,000 professionals across North America, Latin America, Europe and Asia. With global delivery capabilities, expertise across leading platforms and deep experience in multiple industries, CGS has become the IT partner of choice for thousands of organizations worldwide. CGS delivers a wide array of proprietary and third-party business applications, technology, business services and business process outsourcing solutions, including customer care, technical support and corporate learning and training. For more information please visit http://www.cgsinc.com and follow us on Twitter at http://www.twitter.com/cgsinc as well as Facebook at http://www.facebook.com/ComputerGeneratedSolutions.