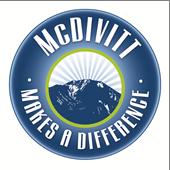 I am so excited to make this trip with the kids. We have developed a wonderful relationship with Centennial Elementary, and we hope it continues well into the future.
Colorado Springs, CO (PRWEB) April 23, 2013
Attorney, Vice President, and Chief Operating Officer David McDivitt of McDivitt Law Firm will join the kindergarten class from Centennial Elementary in Colorado Springs, Colo., for a field trip to Cheyenne Mountain Zoo on Thursday, April 25.
Departing at 8:30a.m. from Centennial Elementary and returning around 1:45 p.m., David and the kindergarteners will ride the bus to the zoo, where the students will learn more about the animals they are studying in their science and reading classes. The students say they are especially excited to visit Cheyenne Mountain Zoo's new lion exhibit.
McDivitt Law Firm's History with Centennial Elementary:
Centennial Elementary is a Title I school in the Harrison School District, with a high proportion of low-income students. Last fall, the law firm's community program, McDivitt Makes a Difference, donated 120 backpacks full of school supplies to kindergarteners at the school. This donation freed up funds for the school to spend on its field trips, and Centennial invited David to join their visit to the zoo.
The law firm has participated in a number of events over the past year with Centennial Elementary, including the school's Thanksgiving Feast. McDivitt Law Firm's relationship with the school has grown, and the law firm is committed to future efforts at the school, whether it's physical fitness activities or donations of school supplies and backpacks for the school's incoming kindergarten classes.
Upcoming Jump Rope Event at Centennial Elementary:
McDivitt Law Firm's McDivitt Makes a Difference program and Centennial Elementary are planning a jump rope event for 1st – 5th graders at the school on Monday, May 6, for the school's field day. For each student participating, the law firm will donate $1.00 to the American Heart Association, and each student will get a jump rope to take home.
McDivitt Makes A Difference:
Whether McDivitt Law Firm pays for safe cab rides home, sponsors local education programs, or supports area charities, the law firm genuinely cares about its neighbors. As part of its commitment to helping others, the law firm created McDivitt Makes A Difference—a year‐round program that encompasses all of its community efforts. To learn more, visit http://www.McDivittMakesADifference.com.
About McDivitt Law Firm
McDivitt Law Firm is a Colorado-based law firm that has been providing legal representation to personal injury claimants throughout the state for the past 20 years. Founded by Mike and Karen McDivitt, McDivitt Law Firm has an experienced team of lawyers, paralegals, and support staff that provides caring and thorough representation for injured people. Visit http://www.McDivittLaw.com to learn more.