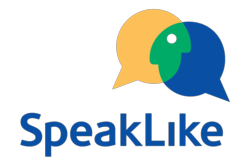 "SpeakLike quality tools, standardized format, translator coordination, and quality tracking makes my work and life easier," said ZoomVino Publisher, David Cogan
New York, NY (PRWEB) April 26, 2013
SpeakLike is now being used with Nabu Media's zoomvino in order to expand the website's language capabilities. SpeakLike offers an efficient and reliable translation service in more than 40 languages.
SpeakLike assembled a customized translation team for zoomvino, allowing the site to now proudly offer web content in six languages for wine buyers – English, French, German, Spanish, Italian and Chinese.
zoomvino offers connoisseurs a comprehensive listing of wine growers from around the world. The online wine community website has amassed a global following, and needs to communicate with visitors in their preferred native languages.
Dublin, Ireland-based Nabu Media operates zoomvino, and after finding management of freelance translators to be too tedious and time-consuming, Publisher David Cogan found his site's language localization partner in SpeakLike.
"The tools and management that SpeakLike provides for their services gives me a big advantage," Cogan said. "SpeakLike quality tools, standardized format, translator coordination, and quality tracking makes my work and life easier."
SpeakLike's translators are tested for their language quality before they're assigned to work on translation projects. Contextual quality tools and a translator ratings system help ensure consistency for clients like Cogan, who appreciates the company's attention to detail.
zoomvino selected SpeakLike because of its quick turnaround times for translations, its reliability and affordability coupled with ease of access when changes need to be made.
Cogan has the ability to identify certain words that should be protected from translation, such as "zoomvino," and is also able to provide translators with wine-industry specific terms and their definitions to help guide them as they translate.
"The advantage of SpeakLike is they give me results with wine specific language," Corgan said.
Translation requests can be submitted quickly and easily by directly loading website content that was originally written in English into the SpeakLike Cloud Translation system. Once the translation work is completed for a specific document, the client receives an email notification and can download the content from SpeakLike at their convenience.
About Speaklike Inc.
SpeakLike Inc. provides rapid human translation services in more than 40 languages for individuals and businesses of all sizes. Translation services can be applied in formats including websites, text, emails, chat, iPhone translation, blogs and social media. For more information call (212) 497-7590 or email info(at)speaklike(dot)com.