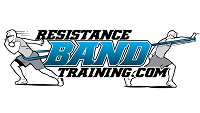 Elizabethtown, KY (PRWEB) April 22, 2013
This past weekend Resistance Band Training Systems founder Dave Schmitz gave a presentation on resistance band workouts at the Elite Training Workshop in Hudson, MA. The workshop, hosted by Fitness Consulting Group, offered personal trainers the chance to learn from fitness industry leaders.
The Elite Training Workshop took place at Cressey Performance, an elite training facility located near Boston in Hudson, MA. The event served as a "hands on training session and educational symposium" for attendees, according to Fitness Consulting Group President Nick Berry.
"In our continual efforts to help personal training business owners improve their abilities as both trainers and business people, we thought it was necessary to offer them a behind the scenes peek at industry leaders," says Pat Rigsby, CEO of the Fitness Consulting Group.
"Dave Schmitz has risen to a position of such prominence in the personal training community because of his efforts training people with resistance bands" Rigsby continues.
At the event on Sunday, Schmitz lectured guests on how he has used resistance band workout programs to improve his clients' health and build a thriving training business. He believes that his commitment to resistance bands allowed him to create a flourishing niche fitness business.
As a result of his passion for resistance band training, Schmitz agreed to join the Fitness Consulting Group and its panel of experts at the Elite Training Workshop this past Sunday in the Boston area.
The other elite trainers in attendance included small group trainers Steve Long and Jared Woolever, client injury specialist Tony Gentilcore, strength and conditioning expert Mike Robertson, high profile trainer Mike Reinold, and Eric Cressey, the owner of the gym where the event took place.
"It was an honor and a privilege to share the stage with some of the world's most highly regarded fitness experts," Schmitz concludes.
Schmitz gave his presentation on the benefits of training with exercise bands at the Elite Training Workshop on Sunday, April 21st in Hudson, MA.
For more information on the Elite Training Workshop, visit http://elitetrainingworkshop.com/
About Dave Schmitz: Dave Schmitz is the Co-Owner of Resistance Band Training Systems, LLC and the creator of http://www.resistancebandtraining.com, the only website exclusively devoted to training with large continuously looped resistance bands.
Resistance Band Training Systems, LLC is part of the Fitness Consulting Group family of companies. It is the leading resource for resistance band training. RBT offers education on resistance band training, hosts live events, and offers a training certification and other products.
To learn more about resistance bands, visit: http://resistancebandtraining.com/.
####