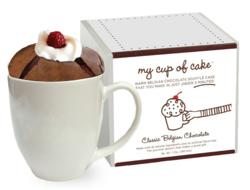 The Planet Shops
seems to always have the newest fun and unique gifts. Bravo.
Waltham MA (PRWEB) April 22, 2013
Finding the best gifts for Mother's Day can be a difficult process. Many people search for products both thoughtful and fun. At the Planet Shops at WackyPlanet.com, buyers can browse by section in order to find the ideal gift that reflects the unique qualities of their own mother. With inexpensive items ranging from personalized apparel, hilarious novelties and sentimental gifts, visitors at WackyPlanet.com can easily find and purchase a Fun Mother's Day item that will bring a smile to mom.
It can be overwhelming to find presents for mothers at different stages in their life, like grandmothers and moms-to-be. Luckily The Planet Shops have items for all types of moms. Personalized Mother's Day gift items like mugs, aprons and t-shirts are a great way to express appreciation. The Planet Shops have a large collection of personalized items, and even allow their customers to create their own T-shirts and photo mugs with their own image or message.
There are all types of moms out there and Wacky Planet has Mother's Day gift ideas for all of them. The Geek Shop features comfy slippers like the Freudian Slipper or Microwavable Heated Slippers. This section also displays nerdy novelties like Little Thinker Dolls, plush figures that are designed to look like important historical figures including Jane Austen, Frida Kahlo and Queen Elizabeth.
For the trendy mom, the Planet Shops offers stylish items that will make mom feel like a real fashionista. This spring, colorful accessories and animal prints are all the rage. Customers can find beautifully made leopard print scarves, vibrant Shamballa crystal bracelets and funky socks for every personality. The Sock Shop includes great knee-highs like Wonder Woman and bright pink Mustache knee-highs, as well as sexy garter tights and adorable slipper socks.
Since all moms love chocolate, one of the favorite new items for mom are an instant chocolate souffle in a cup called "My Cup Of Cake". It comes in a lovely gift box and will give your mom the chocolate fix she needs with microewaveable ease.
WackyPlanet.com specializes in finding the perfect gifts for any age, personality, interest or occasion. Customers will have no trouble finding the perfect item for this Mother's Day. Wacky Planet is proud to provide a Customer Service team available that offers live support from 10am-4pm Monday through Friday, on the phone or via email. The customer service representatives are available to answer questions about sizing, quality, shipment and pricing. Shipment is fast and orders are usually processed within one business day, so customers can start enjoying their newly purchased wacky products as soon as possible.