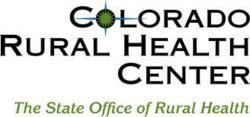 Denver, Colo. (PRWEB) April 23, 2013
Nearly 200 participants from approximately 90 organizations from across the state attended the Colorado Rural Health Center (CRHC) 13th Annual Forum, which took place April 3-5. The Forum enabled participants to engage with experts on a variety of topics, including health policy and advocacy, health insurance exchange marketplace navigation, billing and coding, and health information technology.
"This is such an exciting and complicated time in health care," says Summit Community Care Clinic Chief Executive Officer Sarah Vaine. "The concept of the changing landscape and how we can support each other in delivering exceptional care to our patients seemed to be the theme throughout the conference. I learned so much and was reminded of how many talented people are out there to support rural clinics in Colorado."
This Forum's keynote speaker was Dr. Winston Wong, Kaiser Permanente's Community Benefit Medical Director. Dr Wong is known for his work developing partnerships with communities and agencies in advancing population management and evidence based medicine, with a particular emphasis on safety net providers and the elimination of health disparities.
The Forum also offered participants ample time for networking. "As always, the highlight of the Forum is the opportunity to network with peers and others who work with the health care safety net in Colorado," explains Cara Russell, executive director at Chaffee People's Clinic in Salida. "The Forum keynotes, workshops and sessions were a useful balance of high-level strategy, legislative impacts and front-line techniques to improve our operations."
"Being new to health care overall, the Form was fabulous," says Executive Director at SET Family Medical Clinic Peggy Herbertson. "I learned so much and I met some great contacts who I know will help me through this journey as we implement the best programs for my safety net clinic."
For the fourth year in a row, CRHC partnered with ClinicNET to put on the event. This partnership allows an expanded reach, which includes other states and clinic types, in order to address issues facing all safety net providers. It serves as an essential educational, training, and networking event for all safety net clinics, members of the clinic team, and other interested parties.
"Thank you and the whole CRHC staff for the work you put into the recent conference," says Executive Director of West Custer County Hospital District David Noble. "In the 9 months that I have been in my role here at Custer County, the CRHC has been an invaluable resource to us. This most recent conference was extremely informative and helpful."
About The Colorado Rural Health Center
The Colorado Rural Health Center was established in 1991 as Colorado's State Office of Rural Health. As a 501(c)(3) nonprofit corporation, CRHC's serves dual roles as the State Office of Rural Health with the mission of assisting rural communities in addressing healthcare issues; and as the State Rural Health Association, advocating for policy change to ensure that rural Coloradoans have access to comprehensive, affordable healthcare services of the highest quality. The Colorado Rural Health Center has a diverse and inclusive statewide constituency of over 3,500 people and organizations. CRHC collaborates with a variety of partner organizations, such as public and private sector corporations, government agencies, foundations, hospitals, and other health facilities. For more information visit http://www.coruralhealth.org, call 303-832-7493, or call toll free 800-851-6782 from rural Colorado.
About ClinicNET
ClinicNET is a Colorado non-profit corporation committed to strengthening Colorado's safety net by empowering organizations that provide health care to vulnerable populations. ClinicNET serves Community-Funded Safety Net Clinics and Rural Health Clinics that provide health care services to low-income, uninsured and underinsured Coloradans. For more information, go to http://www.clinicnet.org.