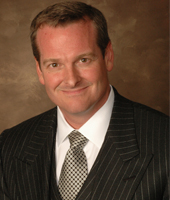 Yardley, PA (PRWEB) April 24, 2013
Wyvern Consulting, leading safety auditing, consulting, and data management firm is hosting their first conference, titled, Stand Out with Safety Forum. The two day conference will be held on May 1-2, 2013 at the Viceroy Hotel in Miami, Florida. The event held in conjunction with Avinode Academy, will feature breakout sessions, Kent Jackson as guest speaker, and product demos on both the Avinode and Wyvern systems.
Kent Jackson is a partner with the law firm of Jackson & Wade, LLC. He writes the legal column for "Business & Commercial Aviation Magazine," and has authored Jeppesen's FARs Explained book series since 1992. Kent has served on the Fractional Aircraft Rulemaking Committee, and also Part 125/135 Rulemaking Committee.
As keynote speaker, Kent will share his wealth of aviation knowledge and experience on topics of discussion centering on the challenge of overcoming illegal charter in the industry, and operating with honesty and integrity when conducting business. He will also discuss the importance of developing a safety culture in the air charter environment, as well as the relevance and feasibility of marketing and communicating an operator's safety commitment to their customer.
The first day of the event, following the Customer Advisory Board meeting, will feature the session, "The Wyvern Standard Dialogue," which gives participants the opportunity to engage with Wyvern's Customer Advisory Board to discuss changes and updates to the Wyvern Standard. Other session topics include "Marketing Your Safety Operation," "How to Get Employee Buy-In to a Safety Culture?" "Get the Facts about Grey Charter," and "Are you a Wingman? Benefits and Value of the Wyvern audit."
The Stand Out with Safety Forum will be held in conjunction with Avinode Academy. Avinode, the largest online marketplace for air charter hosts Avinode Academy which provides users an in-depth training and information session of the Avinode system. The two day event will provide attendees with the opportunity to network with their peers from around the world, participate in discussions to learn how to strengthen and market their safety operations, provide feedback and discussion surrounding the Wyvern Standard, and learn how to navigate the Wyvern and Avinode systems.
Those interested in attending the forum can register at http://www.avinode.com/mia-2013/. The cost to attend the forum is $199 for one day and $299 for two days. A discounted room rate will be offered to all attendees at the Viceroy. Attendees can book their room at the Viceroy via the link https://gc.synxis.com/rez.aspx?Hotel=23399&Chain=1003&group=1304AVIN. For more information on Wyvern visit http://www.wyvernltd.com and Avinode http://www.avinode.com.
About WYVERN
Wyvern is a global leader in aviation safety auditing, consulting and information services, providing one of the most rigorous onsite safety auditing packages in the world, through its Wyvern Wingman Operator program, as well as, a best practice program for brokers, through the Wyvern Registered Broker system. Wyvern also promotes consumer education through its PASS system. With a Wyvern PASS report charter buyers receive up-to-date safety information about the operator, aircraft and crew of their flight. Corporate flight departments, travel departments, fractional programs and charter brokers use Wyvern as their primary source of aviation safety information. Wyvern is headquartered in Yardley, PA in the U.S.A. with an additional office in Gothenburg, Sweden. Learn more at wyvernltd.com