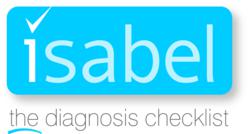 Ann Arbor, MIchigan (PRWEB) April 30, 2013
Isabel Healthcare announced today that St. Luke's Cornwall Hospital has implemented and made available the Isabel diagnosis decision support tool to clinicians throughout their healthcare enterprise. The Isabel tool will be used by clinicians to assist in broadening their differential diagnosis and enhancing diagnosis efficiency as they work up their patients. Isabel will also provide access to a broad suite of evidence based content to support effective and efficient decisions related to testing, treatment and management. Efficient and accurate diagnosis decision making is a key component to reeling in escalating healthcare costs.
"Just after going live, a physician noted that he had been able to rule out certain diagnosis by using Isabel and that he found it a very useful decision support tool." stated Twila Snead, the medical librarian at St. Luke's Cornwall Hospital. "Isabel is proving to be a great resource to assist our clinicians."
"Getting to the correct diagnosis and ordering the appropriate tests/procedures as soon as possible leads to cost effective, efficient care. By implementing Isabel, St. Luke's Cornwall demonstrates their leadership position in delivering high quality, affordable care to the Hudson Valley." said Don Bauman, Isabel Healthcare chief executive officer. "We are proud to be partners with them on their quest."
About Isabel Healthcare
Isabel Healthcare Inc. was founded in 2000 by Jason Maude and is named after Maude's daughter who almost died after a potentially fatal illness was not recognized. For over 10 years, Isabel Healthcare has provided the Isabel diagnosis decision support system to hospitals, physician practices and individual physicians and gained peer reviewed validation and unmatched experience. Today, Isabel is the only diagnosis checklist system fully integrated with EMR and is used by thousands of physicians, nurse practitioners, physician assistants and students worldwide, providing diagnostic support and education by broadening their differential diagnostic considerations. Connect with us at http://www.isabelhealthcare.com, 734-332-0612, or info.isabelhealthcare.com/blog to learn more.
About St. Luke's Cornwall Hospital
St. Luke's Cornwall Hospital is a not-for-profit hospital providing quality comprehensive health care services to those in the Hudson Valley of New York. With dedicated staff, modern facilities and state-of-the-art treatment, St. Luke's Cornwall Hospital is committed to meeting the needs of the community and quality patient care. Connect with us here: http://www.stlukescornwallhospital.org/.