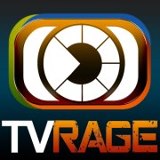 (PRWEB) April 22, 2013
TVRage staff writer Adam Langton originally set out to provide the definitive guide to all the new pilots being produced for the five major American broadcast networks. Having accomplished that goal handily, Adam decided to provide TVRage with an additional installment, detailing the hottest pilot prospects for HBO.
Shows covered include the Mike Judge produced comedy "Silicon Valley", the Mark Wahlberg produced drama "The Missionary", post-apocalyptic drama "The Leftovers" and more. Here is an excerpt from the piece, detailing the skinny on the Matthew McConaughey/Woody Harrelson vehicle "True Detective", which has actually bypassed the pilot stage altogether:
"Now, there is a special project on the HBO slate that doesn't really fit into our schema, as 'True Detective' has received a straight-to-series order, bypassing the pilot process altogether. Written by Nic Pizzolatto, 'True Detective' stars an all-star cast of Matthew McConaughey, Woody Harrelson, Michelle Monaghan, Kevin Dunn and Alexandra Daddario. McConaughey and Harrelson are a dream-team and they play a pair of detectives in Louisiana; the twist is, the plot of 'True Detective' takes place over a seventeen-year period. The investigation of a bizarre murder in 1995 is framed and interlaced with testimony from the detectives in 2012, when the case is reopened. I'm excited for 'True Detective' and wanted to make mention of the upcoming HBO series, even if it doesn't quite fit the focus of Pilot Buzz."
HBO's future continues to look bright, and several of these pilots will no doubt spawn successful series. Don't miss out. Check out Adam's HBO pilot guide now.