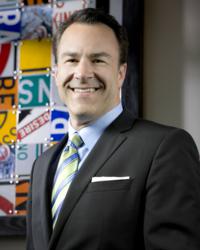 Manufacturers of health products have a responsibility to accurately report the risks and benefits of their products to consumers. -Jason Waechter
(PRWEB) April 25, 2013
There has been talk about a popular dietary supplement called Jack3d (pronounced "Jacked") in the news recently. The product's website, Jack3d.org, lists 1,3-Dimethylamlamine, or DMAA on its ingredient label, along with caffeine and several other substances.
A quick web search reveals that DMAA, 1,3-Dimethylamyline, methylhexanamine, and Geranamine are all names for the same stimulant drug whose effects are said to be similar to but milder than those of amphetamine, according to geranamine.org. DMAA gained popularity in supplements after ephedrine was banned from all dietary supplements the US in 2005.
In a news release in April 2012, the FDA issued warning letters to 11 companies asking them to stop using DMAA in their products, and remove any products containing DMAA from store shelves. It has been reported that USP Labs, who manufacture Jack3d, was the last company to comply with this request. They agreed last week to reformulate Jack3d without DMAA, but have not issued a recall of any current stock. As of April 23, 2013, Jack3d with DMAA was still available through supplement stores such as GNC.
Some of the media coverage of Jack3d revealed that the US military has banned the sale of DMAA on its bases, after its use was possibly linked to the deaths of two soldiers. A group of plaintiffs who are claiming that Jack3d led to adverse health events are suing USP Labs LLC (Govinda Hogan, Catherine Giasone, Heather Bodor, James Manning, Adrian Haro, Jeffrey Sherrill, Johnnie Pacheco, and Isabella Janovick, individually and on behalf of all others similarly situated, Plaintiffs, v. USPlabs, LLC, Los Angeles County Superior Court, No. BC486925). The suit is currently under investigation and there is no conclusive proof that DMAA causes death.
A healthy dose of caution: Supplements and the FDA
Fitness enthusiasts will often use supplements in hopes that they will boost their energy or help them lose weight, but many are unaware of the differences between dietary supplements and pharmaceutical products. According to the FDA's website, dietary supplements are regulated by the FDA as food rather than drugs. The Council for Responsible Nutrition (CRN) oversees much of the dietary supplement industry. The CRN's website provides more information about how this trade organization, whose membership consists of dietary supplement manufacturers and their ingredient suppliers, functions.
In a simple Q&A document available online, the FDA outlines that before a pharmaceutical company can market a new product, they need FDA approval. Getting this approval involves thorough assessment of the product's risks and benefits. According to a fact sheet on their website, the FDA only requires manufacturers to notify them if a new dietary ingredient will be included in the supplement's ingredients, and does not require the manufacturer to provide data on the assessment of the product's risks and benefits.
DMAA is marketed by USP Labs as a "natural plant extract", part of a particular breed of geranium plant, which until recently meant it could be included in dietary supplements without FDA approval. However, according to geranamine.org, DMAA is actually a stimulant trademarked as Geranamine in 2006 by Proviant Technologies. They explain that a tiny percentage of DMAA is naturally occurring, but that most of DMAA used in products is synthetic. The FDA has issued a statement on their website naming DMAA an "illegal dietary supplement".
Health products shouldn't make people sick
A medical study published in The Physician and Sportsmedicine Journal in September 2011(Bloomer, Harvey, Farney, Bbell, Canale) concluded that DMAA in combination with caffeine can increase blood pressure. Last week, the FDA issued a consumer warning about products containing DMAA, citing 86 reported cases of illness or death associated with the drug. According to the FDA, DMAA "can elevate blood pressure and could lead to cardiovascular problems, including heart attack, shortness of breath and tightening of the chest. Given the known biological activity of DMAA, the ingredient may be particularly dangerous when used with caffeine." It is important to remember that these reports, and this consumer warning, are not proof that DMAA actually causes illnesses or death. Attorney Jason Waechter of http://www.medicinecausinginjury.com, says "Medicines, supplements, and other health products and procedures should not make people sick. Manufacturers of health products have a responsibility to accurately report the risks and benefits of their products to consumers. Corporate greed, which values sales over safety, often has a role to play in situations like this one with DMAA."
##############
Jason Waechter works with the best team of dedicated lawyers who specialize in medicine-causing injuries throughout the United States.