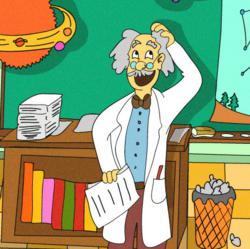 If you have only one to four weeks available to become fluent in a language, then a Eurolingua One-to-One Language Holiday Homestay is your best solution. - J Barry Haywood, founder of Eurolingua
Boston, MA (PRWEB) April 25, 2013
Eurolingua, an international language school with students from every corner of the world, is dedicated to teach Portuguese and improve language speaking skills specializing in the international study abroad programs. To that end, Eurolingua has teamed up with Noyo, a Boston-based language apps company, as a recommended vocabulary building system for students studying Portuguese.
Students, young and old, study at Euroligua to learn languages as a hobby or as a challenge, some to improve their chances of passing exams. Many want to achieve a level that will help them gain employment or work experience abroad.
"Noyo is very pleased to be working with such a prestigious international language school as Eurolingua," Mike Sullivan, CLO of Noyo. "Developing a solid language vocabulary with Noyo language apps in addition to an immersion program puts students well down the path to fluency in a second language."
Eurolingua one-to-one language holiday home stay abroad program is the best in the business with a plethora of destinations to choose from: San Paulo, Brazil, Bebedouro, Brazil, Longuiera, Portugual, Lisboa, Portugal and many more.
"If you only have one to four weeks available to become fluent in a language, then a One-to-One Language Holiday Home stay is your best solution," said J Barry Haywood founder of Eurolingua.
"There is no better way to improve your Portuguese language skills than total immersion in the Portuguese language and culture."
Eurolingua immersion Holiday Home Stay abroad programs include:
Fantastic linguistic and cultural experience
Learn how to speak fluently
All ages 16 to 75 years
Any time of year
Customised individual lessons
Over 500 beautiful locations worldwide
Quality accommodation, all meals, local excursions
Eurolingua programmes are available in Dutch, English, French, German, Italian, Portuguese, Russian, Spanish and Ukrainian, only in the countries where the language is spoken nationally. Noyo currently has language apps in Spanish, French, Chinese, Portuguese and English.