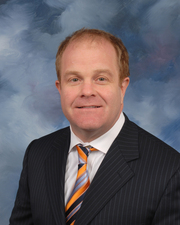 St. Louis has the right stuff to be a future 3PL mega-hub. The geography works in our favor. The infrastructure is in place to move goods quickly and efficiently ... And, we've got the people to do the work and do it efficiently."
Sauget, IL (PRWEB) April 26, 2013
Mark Cusumano President and CEO of FW Warehousing is bullish on St. Louis and its merits when it comes to 3PL (aka third-party logistics), warehousing, distribution and fulfillment.
"I recently read an article in one of our industry's national trade publications," said Cusumano. "It was in DC Velocity, a magazine aimed at the information needs of distribution center managers and executives, and it was written by the publication's Associate Managing Editor Susan Lacefield. In this article titled 'Emerging logistics hot spots: The Midwest,' Lacefield identified St. Louis along with Kansas City and Will County, Illinois (a region 40 miles outside Chicago) as likely candidates to develop into the next 3PL mega-hubs. It got me thinking about St. Louis and all the advantages the Bi-State region has to offer for distribution center operations. Like in so many other instances, St. Louis has been flying under the radar."
"The geographic and infrastructure advantages of St. Louis are pretty obvious and I agree with Ms. Lacefield's assessments in her article," Cusumano continued. "We are the largest metropolitan area that is the closest to both the geographic and population center points of the United States. Approximately half of all the manufacturing facilities in the U.S. are within 600 miles of St. Louis. That's about a day's transit time for goods moving by truck. We're the third largest rail center in the country. We're as far west as the major Eastern railroad lines run and as far east as the major Western railroad lines run. St. Louis is also the nation's third largest inland port. As the northernmost ice-free port on the Mississippi River and with no lock and dam complexes between us and the port of New Orleans on the Gulf Coast, barge operators are able to efficiently move huge amounts of bulk cargo to and from St. Louis and the Gulf of Mexico. In addition, four key interstate highways crisscross the Bi-State region – I-70 and I-64 which run east and west, I-55 which runs north and south and I-44 which provides a direct route to/from the Southwest. From here it's easy to move goods by truck to all points throughout the continental U.S. The St. Louis area also benefits five regional airports, including Lambert St. Louis International Airport and MidAmerica St. Louis Airport, which gives us convenient access to air freight options as well."
"St. Louis also benefits from a large, skilled workforce already employed in transportation and material movement jobs," Cusumano added. "The median wage for these workers here is $0.23 per hour lower than the national median. Our location in the heart of the Midwest, combined with our access to all the major railroad lines, interstate highways and barge operators on the Mississippi means we can move goods from St. Louis to all parts of the U.S. and North America quickly and efficiently. That translates into lower shipping costs and faster delivery times. The area's skilled labor force and competitive labor costs also keep operating costs low and productivity high. Real estate costs are also lower here than in some other parts of the country which further contributes to keeping operating costs down. All these factors give the Bi-State area an edge that few other metropolitan areas can match. St. Louis has the right stuff to be a future mega-hub. The geography works in our favor. The infrastructure is in place to move goods quickly and efficiently to all points east, west, north and south by way of truck, rail, barge or aircraft. And, we've got the people here to do the work and do it efficiently. St. Louis is an ideal location for distribution and fulfillment operations. "
"Here at FW, we leverage the advantages of St. Louis further with the strength of our systems and people," Cusumano concluded. "Our skilled workforce, experienced management team and systems give us the agility and flexibility to design and implement custom warehousing and logistics solutions to meet the needs and specifications of a wide range of customers. That makes for a winning combination."
FW Warehousing is based in the St. Louis metropolitan area in Sauget, Illinois, and operates warehouse distribution centers in three Midwest states, Missouri, Illinois and Indiana, totaling more than three million square feet. FW Warehousing was founded in 1949 with a focus on food-grade warehousing and later broadened its services to include cold storage, general warehousing and chemical storage. In addition, the firm has more than 25 years' experience in third-party logistics and has been ranked in the top 100 Third Party Logistic Companies in the country by Inbound Logistics magazine.
For more information about FW Warehousing's third-party logistics capabilities, visit the 3PL page of the FW Warehousing web site. Also see FW Warehousing's About Us and Divisions web pages.