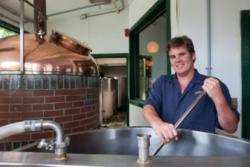 North Hampton, NH (PRWEB) April 24, 2013
The craft beer movement is booming all over New England, making it a perfect destination for beer and brewing enthusiasts. New England Inns & Resorts has numerous members that either have their own breweries or pubs or have tapped into the local craft beer movement to share these wonderfully local beers with their guests. From touring, to tasting to making, these packages will thrill even the most basic beer lovers. These terrific deals for the beer enthusiast can only be found collectively at http://www.NewEnglandInnsandResorts.com - no other website can offer such a wide range of packages and information in one central location.
The New England Inns and Resorts Association is comprised of nearly 250 of the finest inns, resorts, hotels, and B&Bs in the region, with a wide range of accommodations to satisfy every visitor. The BrewInn offerings vary by property, and visitors can find the New England vacation that suits them best by visiting http://www.NewEnglandInnsandResorts.com. Sample packages include:

The Berkshire Brew Package (The Red Lion Inn, Stockbridge, MA) – For craft beer aficionados, the resort offers "The Berkshire Brew" package in partnership with Big Elm Brewing of Sheffield. Guests will enjoy a Local Beer Flight in the resort's Lion's Den Pub, and then hop over to Big Elm Brewery for a tour as well as a tasting of their seasonal brews. Also includes two bombers (22oz bottles) of signature Lion's Ale, and souvenir 16 oz. pint glasses to take home. This package is available June to October from $275 per room, taxes included.
Brewers Weekend (Woodstock Inn Station & Brewery, North Woodstock, NH) – Learn how to brew beer in the Inn's unique micro brewery, voted Best Brewery in New England! Stay two nights and add on the Brewer's Weekend which includes full country breakfast each morning, Friday night brewer's reception, lunch Saturday, Brewer's Dinner Saturday night, a commemorative t-shirt or hat and the opportunity to learn the brewing process for a whole day. Rates between $246 and $336 per person, based on double occupancy. Weekends to be held in May, October and November of 2013.
Bread & Brew Weekend (Norwich Inn, Norwich, VT) – The Norwich Inn Brewer, Jeremy Hebert, in partnership with Norwich's King Arthur Flour, will host a Bread & Brew Weekend. Participants will learn about the craft of beer and bread making while enjoying great food. Includes a hands-on beer making orientation from Brewer Jeremy Hebert, two nights lodging, a Friday Evening Brewer's Reception & Cheese Tasting featuring Vermont Farmstead Cheese Company of Woodstock, optional Bread Baking Class with King Arthur Flour, Vermont Country Breakfast one morning, Brewer's Banquet Saturday, a King Arthur Flour welcome gift, a take home bottle of Jasper Murdock Ale and a Jasper Murdock Beer Glass. The packages starts at $519 double occupancy ($259.50 per person for those sharing a room) or $399 per person single occupancy.
Moos & Brews (Liberty Hill Farm Inn, Rochester, VT) – Experience a brew tour with a whole new "pairing!" Stay at Liberty Hill Farm and meet the cows that eat the grain (brewer's mash) from Long Trail Brewing Co. and provide the milk for Cabot Creamery Cooperative World's Best cheddar. The cows enjoy all the micro-nutrients of their mash, while guests will enjoy the great flavor profiles of local favorite micro brews and the great cheeses of Cabot! Two night package includes brochure guides of Vermont cheese producers, breweries, and Cabot's pairing guide, "Hops and Herds." Vermont has the most cheese makers and microbreweries in the USA and Great Cows! Dinner, lodging, and full breakfast included, plus Cabot tote bag, and cheese slicer. $225 per person, plus VT 9% rooms tax. Package is available year-round.
The Cape Ann Fisherman's Brew Package (Emerson Inn by the Sea, Rockport, MA) – For those in search of a hops-filled experience including a tasting and a tour, this is one getaway that the craft beer-seeking traveler will enjoy. The package includes two-night accommodations, breakfast each morning, two Fisherman's Brews, a tour of the Cape Ann Brewing Company, a $25 gift certificate for the Cape Ann Brew Pub, two Cape Ann Brewing Pint Glasses and two passes for the Gloucester Water Shuttle (which docks right at the Brew Pub) if available during your stay (seasonal schedule). Package prices start at $179 plus taxes (Nov-April); $319 plus taxes (May-Oct).
Additional BrewInn Packages can be found online at http://www.NewEnglandInnsandResorts.com.
# # #
New England Inns & Resorts Association is a collection of New England's most distinctive, independently owned and operated lodging properties. Established in 1907 by owners of B&Bs, hotels, inns and resorts in the New England region, the Association is comprised of nearly 250 properties. Many of the lodgings are also members of Historic Hotels of America, Preferred Hotels and Select Registry.
The association's website, NewEnglandInnsandResorts.com, is a rich resource for consumers offering a quick reservations widget that searches all member room availability for one-stop comparison shopping and booking directly from the site.
Also new from New England Inns & Resorts is the free New England Inns & Resorts Mobile App which allows users to explore New England Inns & Resorts' unique collection of nearly 250 properties. Guests can search by town and state, use the Map feature to find properties in close proximity to their current location, access exclusive lodging deals and book or call to make a reservation right from the app! It's an easy way for travelers to carry New England Inns with them for the easiest access possible.
In addition to featuring value-rich packages for consumers, the association is also well known for their gift certificates, which are available in any denomination and redeemable at all member properties. Gift Certificates can be purchased online or by calling the association directly at 1-603-964-6689.
Please visit NewEnglandInnsandResorts.com for more information.