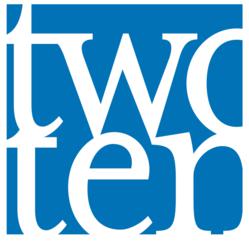 'Footwear Cares' is a wonderful opportunity for our industry to shine. - Jim Salzano, President of The Clarks Companies, N.A
Waltham, MA (PRWEB) April 22, 2013
Two Ten Footwear Foundation announced today 65 footwear organizations have united in the industry's first-ever Footwear Cares National Footwear Community Service Week, April 21-27, which coincides with National Volunteer Week. Footwear companies around the nation have chosen one day during which they provide action and help to support local communities and charities. Activities involve gathering and distributing donations for a local food bank, pitching-in with community service projects, or providing other assistance.
The week of Footwear Cares National Footwear Community Service Week was launched this morning from the steps of City Hall in New York City. Two Ten CEO Neal Newman introduced clothing and shoe designer Kenneth Cole, Public Advocate Bill de Blasio, Comproller John Liu and City Council members Gale Brewer, Mathieu Eugene, Diana Reyna and Leroy Comrie.
Activities are scheduled for more than 3,000 footwear volunteers in 45 towns and cities across the US, including New York, Boston, Columbus, Los Angeles, and St. Louis. Among the participating companies are Brown Shoe Company, Clarks, New Balance Athletic Shoe, Inc., Puma, Steven Madden, Ltd., The Timberland Co. and Zappos.com. Sponsors for the week include Benevity, Footwear Distributors & Retailers of America, Footwear Plus, H.H. Brown, Insource Services, Inc. The Jonas Group, National Shoe Retailers Association, SEI Institutional Group and United Shoe Retailers Association. You can follow and/or comment on Twitter at #footwearcares.
"Footwear companies have a spirit of generosity unmatched by any other industry in the USA. Footwear Cares is just one remarkable example of how deep footwear companies are committed to improving the quality of life in our local communities where we live, work and play," said Two Ten Footwear Foundation President Neal Newman.
Chairman of the Two Ten Board, Jim Salzano, President of The Clarks Companies, N.A., said, "I am delighted that we will be harnessing the good will already brimming over from our Two Ten companies and their workers. Involvement in Two Ten has always been about doing the right thing for our industry, our workforce and our communities. 'Footwear Cares' is a wonderful opportunity for our industry to shine."
"National Footwear Community Service Week is a great way for companies from the footwear industry to give back while reminding ourselves that we all work toward common goals," said Steve Madden, founder of Steven Madden, Ltd. Last February, Steve and Wendy Madden gave an unrestricted $1 million donation to Two Ten Footwear Foundation, to reach more people and increase the national impact of the Foundation.
About Two Ten Footwear Foundation
Two Ten Footwear Foundation is the charitable foundation of the U.S. footwear industry. Founded in Boston in 1939, when the average wage for a shoe salesman was $60 a month and unemployment was 17%. Every Wednesday evening brought footwear employees together to pass a hat in order to support their friends who were out of work. Today, Two Ten continues the tradition of shoepeople helping shoepeople. Every dollar raised from the footwear industry goes right back to help shoepeople and their families who need help. Two Ten serves thousands of footwear workers every year with emergency financial assistance, confidential counseling, referrals to community-based social services, information about rights and benefits, higher education scholarships, and sensational networking opportunities that strengthens footwear unity. In 2012, Two Ten awarded $2.5 million in financial assistance and scholarships to footwear workers in need.