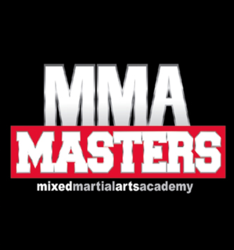 MMA Masters routinely sends members of their team to compete in professional mixed martial arts events around the country.
Miami, Florida (PRWEB) April 24, 2013
Miami MMA Gym, MMA Masters, a mixed martial arts gym with loads of professional talent, is excited to announce that five from their professional team will be competing in Championship Fighting Alliance 11. CFA 11, headlined by a bout between Mike Kyle and Valentijn Overeem, will take place at the BankUnited Center in Miami, Florida on May 24, 2013.
MMA Masters fighters that will be competing on the card include Valdir "Baby" Araujo, and Frank "The Tank" Carrillo, who are both Bellator veterans, Oscar Delgado, who has competed in five previous CFA events, Yosdenis "The Pink Panther" Cedeno, who is riding a four fight win streak, and Rico "Trigger Man" Farrington who is making his professional MMA debut.
MMA Masters is lead by head coaches Daniel Valverde, who acts as the BJJ and wrestling coach, and Cesar Carneiro, who handles the stand-up game. The pair launched the Florida MMA gym in 2009, and since that time have accumulated a stable of talented mixed martial artists not only from the Miami MMA scene, but also bringing in talent from around the country.
MMA Masters routinely sends members of their team to compete in professional mixed martial arts events around the country, and has a number of fighters who fight at the highest level of competition, the UFC. Currently, the MMA Masters team consists of nearly 20 professional mixed martial artists.
Aside from the professional team, those who want to learn how to train mma, can join MMA Masters for a variety of martial arts classes including Brazilian Jiu-Jitsu, wrestling, and boxing, as well as boot camp for individuals looking for a high level physical fitness class. All classes are taught by instructors who have years of martial arts experience, most with professional experience. MMA Masters also has an extensive children's martial arts program as well as summer camp.
Those interested in learning more about MMA Masters can connect with Sensei Valverde and Master Carneiro on Webponder.com, an online video consultation website. Webponder connects visitors with experts and professionals in a variety of fields through live face to face video consultations. Visitors to Webponder.com can get online legal advice, mental advice online, or even mixed martial arts advice from some of the top professionals and instructors in the world.
Media inquiries for MMA Masters can be directed to James, gym manager, at (305) 394-9696. Inquiries regarding Webponder.com should be directed to Steve Thompson, co-founder and Managing Director at (305) 373-7775.