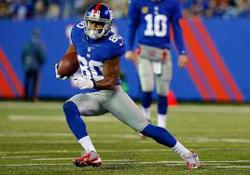 (PRWEB) April 22, 2013
Because the New York Giants won the Super Bowl XLVI, their 2012 season was the most difficult in the NFL. This upcoming season will not be as overwhelming, but certainly beholds a few rough matches. The five hardest games on their schedule include the Broncos, the Bears, the Packers, Cowboys, and Redskins. While three of those five games are luckily at home, the Giants will be on the road against the Bears and the Redskins.
Their first tough match up may be their hardest with all the hype about it. The game against the Broncos will be deemed the "Manning Bowl", but the Giants will have to forget about all of that. This past season, the Broncos had the second highest scoring in offense in the NFL. Needless to say, it is going to be a relentless game. One of their most important games this season will also be one of their last. The Giants will go to Washington, DC on December 1, 2013 for another encounter against the Redskins. Prior to 2011, the Giants had won 9 of 10 meetings with the Redskins, although last year, the Redskins turned it on and took the NFC East away from New York. This game will be all about revenge, and will be a very important deciding factor in who will win the division. Go to NewYorkGiants-Tickets.com to follow this exciting game and more. (http://sports.yahoo.com/news/five-toughest-games-york-giants-2013-schedule-053100012--nfl.html)
The highly-regarded entertainment ticket marketplace, Inside Track Tickets, has launched NewYorkGiants-Tickets.com, its newest ticket retail site featuring one of the largest supplies of tickets for the New York Giants. Not only can fans purchase Giants Tickets, but they can also share their experience with friends and fans by participating in an interactive fan hub and social media experience showcasing an active blog at NewYorkGiants-Tickets.com that features team news, players update, as well as videos, pictures, and other information. NewYorkGiants-Tickets.com helps fans find everything they are looking for, from purchasing tickets to news and events.