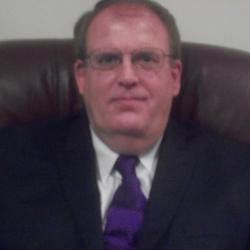 AT CCMA....CREDIT IS WHAT WE KNOW....IT'S ALL WE DO!
POPLAR GROVE ILLINOIS (PRWEB) April 24, 2013
BUSINESS CREDIT RADIO is indeed honored to have Mr. Kevin Simonton as our guest speaker. Mr. Simonton is currently the Senior Associate of Commercial Credit Management Associates LLC Mid-Central office in Memphis Tennessee.
Kevin is a nationally recognized credit manager with over 20 years commercial domestic and international credit and collections management experience for Fortune 300 companies and private ownerships. He has management experience in pharmaceutical, wood and paper, metal, HVAC, food, retail, apparel and printing products manufacturing industries that included managing teams up to 20 employees and portfolios up to $1B in yearly sales. He has been recognized by three different national credit organizations for his knowledge, experience and leadership in the field of credit. His above average success is attributed to his excellent customer service and team building skills. Kevin has experience in setting up common sense, best practice procedures and policies to successfully manage those companies.
CCMA (Commercial Credit Management Associates) is a service provider to the B2B credit management profession and to businesses nationwide. CCMA's association of world class credit management professionals provides contract service consulting, "Credit Boot Camp" educational/training workshops for the unemployed, and delivers the only LIVE ON THE AIR Radio show, BUSINESS CREDIT RADIO , dedicated to the credit management profession. BCR is "THE VOICE OF CREDIT MANAGEMENT" brought to you by CMA , a proud Affiliate of NACM that has helped business-to-business companies with their credit, collection, and financial decisions since 1883. Contact CMA for more details on how CMA can benefit you.