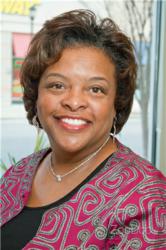 Brandywine, MD (PRWEB) April 23, 2013
Family dentist, Rosanna Bailey, DDS, PC, has announced the launch of a new, patient-focused website created by dental website design leader, ProSites, Inc. The website includes a links page with informative dental resources as well as a frequently asked questions page to address common concerns on topics ranging from oral hygiene to difficult dental procedures.
"Patients are afforded the opportunity to get information clarifying treatment options by visiting our links and can review frequently asked questions," said Dr. Bailey.
The website possesses interactive attributes including educational videos and a free Smile Gallery feature to help patients make better informed decisions about their oral health. Current and prospective patients now have access to information about providers, helpful dental links, before and after photos of dental procedures, and other informative content when they visit the website. Some of the services offered by Dr. Bailey include:
BOTOX® Cosmetic
JUVÉDERM®
Laser Dentistry
The website also utilizes extensive search engine optimization techniques to reach patients and local consumers who are searching for relevant information about dentistry in Brandywine, Waldorf, and the other local communities within Prince George's County.
"Our website provides an overview of our practice and treatments offered for patients considering potential dental practices to seek treatment. As consumers, patients are able to use the Internet and our website to research and be informed of state-of-the-art, cutting-edge treatments in cosmetic and family dentistry," said Dr. Bailey.
About Rosanna Bailey, DDS, PC:
In 1982, Dr. Bailey graduated from Howard University and received her bachelor's degree. Then in 1989, she earned her Doctorate of Dental Surgery from the University of Maryland's School of Dentistry. Dr. Bailey completed her general practice residency in Washington, DC in 1991 and has practiced dentistry ever since. She is very dedicated to her profession and believes that ongoing education is the key to her success. Dr. Bailey is a member of the Academy of General Dentistry, former member of the Robert T. Freeman Society, an Associate Fellow with the World Clinical Laser Institute, and a member of the American Academy of Facial Esthetics.
Because of her dedication to innovation, Dr. Bailey has completed the Master's course in Advanced Laser Assisted Periodontics, and offers MDL mini implants to compliment procedures such as implant supported crowns, bridges, and implants.