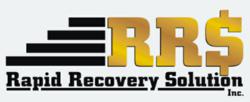 ...What triggers your spending and saving habits? This is a question everyone should be able to answer.
Bohemia, NY (PRWEB) April 23, 2013
On April 23, Rapid Recovery Solution issues a statement about National Financial Literacy Month, emphasizing the importance of starting early when pursuing financial understanding.
According to the Financial Literacy Month website organized by Money Management International, the majority of modern consumers are faced with some kind of financial difficulty. "In fact," says the site, "Americans carry more than $2 trillion in consumer debt and 30 percent of consumers report having no extra cash; making it impossible to escape the burden of living paycheck to paycheck."
"April has been declared National Financial Literacy Month, and it's indeed high time that Americans were adequately informed about the facts concerning their personal finances," says John Monderine, CEO of Rapid Recovery Solution, one of New York's leading commercial debt collection agencies. "Participants in this awareness-raising campaign have put out a lot of information to help consumers achieve 'financial wellness,' and their efforts are commendable."
Monderine says that as more colleges and high schools require students to demonstrate a certain standard of financial literacy before earning their degree, we will begin to see a shift in the financial landscape in America. "This year, April comes at a crucial time, passing amid discussions about the unsustainable situation viz. college debt, the rise in personal debt across the nation, and the upsets with economic recovery. There couldn't be a better time to start acquiring more financial knowledge. Even more important is the attitudes our actions are creating in our nation's young people – the psychological factor. A recent study found that many young adults entering college were engaged in risky financial behaviors, and we want to get to the point where this behavior is curbed earlier on – before young people can get themselves into real financial trouble. When that happens early in life, you can get stuck on the debt treadmill for years – and in today's economy, many people are never able to escape this cycle. I can't stress enough that the main goal of this kind of campaign, from our perspective, is to help people understand their own relationship to their money. What triggers your spending and saving habits? This is a question everyone should be able to answer."
Monderine adds that Rapid Recovery Solution is observing the month by helping to inform consumers about their rights with respect to personal debt. "One of the main ways we do that is to make sure debtors fully understand the stipulations of the Fair Debt Collection Practices Act, which strictly regulates the circumstances under which debt can be collected and affords consumers various protective rights. We'll also be competing in the National Foundation for Credit Counseling's Be Money Wi$e poster contest, which further encourages financial literacy."
Founded in 2006, Rapid Recovery Solution, Inc. is headquartered at the highest point of beautiful Long Island. Rapid Recovery Collection Agency is committed to recovering your funds. We believe that every debtor has the ability to pay if motivated correctly. We DO NOT alienate the debtors; we attempt to align with them and offer a number of ways to resolve not only your debt but also all their debts.