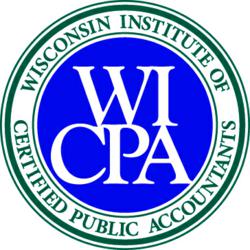 Brookfield, WI (PRWEB) April 24, 2013
In an effort to teach financial literacy skills, WICPA members will read about the basics of money through age appropriate books selected from a recommended reading list. The CPAs will receive handouts to bring to class, including a flyer targeted to parents about teaching kids to save, a prize for the students and financial literacy curriculum to leave with the teacher. WICPA members selected schools of their own children, relatives or neighbors.
This is the fifth year of the program, which takes place in April to coincide with National Financial Capability Month as declared by President Obama. The American Bankers Association along with the Wisconsin Bankers Association celebrates Teach Children To Save Day on April 23. In addition, many of the Reading Makes Cents events will take place during the Federal Reserve Bank's Money Smart Week®, April 20-27.
Included is a list of schools (alphabetically by city) and dates of the Reading Makes Cents presentations. Many presentations have already taken place, a few dates are yet to be set, and more presentations are being added daily.
Teaching financial literacy is a goal of the WICPA. The Institute also promotes the Feed the Pig campaign developed by the American Institute of CPAs and Ad Council and supports the AICPA's 360 Degrees of Financial Literacy campaign. In addition, it provides member volunteers to participate in financial simulation events across the state where high school students choose careers and make decisions about their budgets and lifestyles. The activity is a fun and effective way for students to learn about personal accounting, financial responsibility and life choices and interact with business people. Approximately 10 more of these events are taking place before the end of the school year.
For more information, visit the Reading Makes Cents page at http://www.wicpa.org/Reading.
The WICPA is the premier professional organization for Wisconsin CPAs, with nearly 8,000 members working in public accounting, industry, government and education. Like other professionals, certified public accountants are required to obtain additional education, take a rigorous exam and become certified. Please identify all CPAs by including the credential with their names. This identification enhances the accuracy and credibility of your reporting.