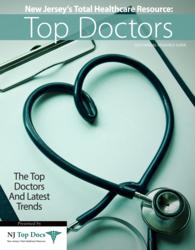 Scotch Plains, NJ (PRWEB) April 23, 2013
NJ Top Docs is proud to present three of their approved reproductive medicine and infertility practice, IVF New Jersey, Reproductive Medicine Associates of New Jersey and The Reproductive Science Center of New Jersey, with their thoughts and support on National Infertility Awareness Week. (April 21, 2013 – April 27, 2013)
One in eight U.S. couples of the average childbearing age is diagnosed with infertility. RESOLVE, The National Infertility Association has many resources and guides to help address this health issue by providing information and support to women and men, connecting them with others who can help, empowering them search for solutions and giving them the ability to express their demands for access to all family building options.
"RESOLVE, established in 1974, is a non-profit organization with the only established, nationwide network mandated to promote reproductive health and to ensure equal access to all family building options for men and women experiencing infertility or other reproductive disorders. RESOLVE founded the National Infertility Awareness Week in 1989." – http://www.resolve.org. The goal of National Infertility Awareness Week is to raise awareness about the disease of infertility and encourage the public to understand their reproductive health.
"National Infertility Awareness Week is a movement to educate the public and create greater awareness and understanding about infertility in New Jersey. Our goal is to help women and men find answers and get the support they need to make important medical decisions and address the medical, emotional, social and economic challenges infertility can present," said Dr. William Ziegler, Medical Director, Reproductive Science Center of New Jersey.
Reproductive Science Center of New Jersey has been helping couples for approximately 10 years to have a family. All physicians are Board Certified Specialists in Reproductive Endocrinology and Infertility. Dr. William Ziegler is credited with starting the first egg donor program based in Monmouth and Ocean Counties. RSC NJ is a leading provider of advanced reproductive technologies. This state-of-the-art facility offers comprehensive care and all of the latest infertility treatments, ranging from in vitro fertilization and artificial insemination to drug therapies and tubal reversal. They fully understand the difficult emotional and medical challenges that confront infertility patients and strive to make patients feel calm, comfortable, and confident throughout their course of treatment. For more information please visit their online profile at http://www.njtopdocs.com/RSCNJ
Infertility is a disease of the reproductive system. One third of infertility can be attributed individually to male and female factors. Unfortunately, in almost a fourth of cases infertility is unexplained and can lead to great emotional and physical exhaustion.
"So many of those suffering with infertility tell me that people say the most insensitive things and really don't understand what to say or do for them. How many times has someone said to you, 'Just relax. When you can finally relax, I'm sure you'll get pregnant!' Too many, I'm sure! That's because people really don't understand infertility. And that's why RESOLVE developed National Infertility Awareness Week 24 years ago," says Bette Galen, LCSW. As RMANJ's licensed clinical social worker, as she encourages her patients to get involved.
The NJ Top Docs approved fertility experts at RMANJ have among the highest IVF success rates in the country, and consistently report pregnancy success rates above the regional and national average. The world-renowned RMANJ laboratory in Basking Ridge has been recognized by both competitors in the field and scientific institutions as a standard of excellence. Since 1999, they have helped bring nearly 30,000 babies to loving families. In addition to serving as the Division of Reproductive Endocrinology at Robert Wood Johnson University Medical School in New Brunswick, NJ, the practice has seven locations in New Jersey. For more information please their NJ Top Docs online profile at http://www.njtopdocs.com/RMANJMorristown
Additionally, RESOLVE understands the need for support and the greatest way to bring forth that support is through donation. IVF New Jersey, also an approved NJ Top Docs practice is aware of that need and importance of donating so for every person who "likes" IVF New Jersey on Facebook, the fertility center is donating $1 to the National non-profit, Parents Via Egg Donation known as PVED, which is making a difference in the lives of women struggling with infertility. The charitable endeavor is in support of National Infertility Awareness Week, April 21-27.
With facilities in Somerset, Freehold, Hamilton, and Short Hills, IVF New Jersey Fertility and Gynecology Center is the largest fertility center specializing in egg donation and in vitro fertilization in New Jersey — and one of the largest in the nation. They offer state-of-the-art facilities and provide services in all areas of fertility testing and diagnosis and treatment, including in vitro fertilization, egg donation to intracytoplasmic sperm injection and gestational surrogacy. They also perform hysterosalpingograms procedures that detect abnormalities such as scar tissue, polyps, and fibroids in the uterine cavity and congenital defects of the uterus. For more information please visit their online profile at http://www.njtopdocs.com/IVFNewJerseySomerset
So remember to "Join the Movement" in bringing infertility support groups to every community, increasing and protecting access to all family building option & helping change the conversation about infertility.
About Us
NJ Top Docs is a comprehensive information resource of Top Doctors, Dentists and Hospitals. We are profiling over 900 Healthcare Providers and have made it convenient for you to find them.
NJ Top Docs allows patients to "meet" these providers online before making their appointment.
For more information, e-mail us at info(at)NJTopDocs(dot)com and/or visit http://www.NJTopDocs.com.
You can also follow us on Facebook – Twitter – YouTube