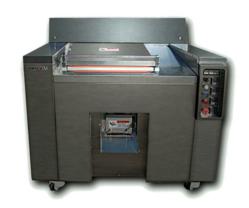 Elmsford, NY (PRWEB) April 25, 2013
OWARECO, LLC (Organic Waste Reduction and Conversion), a minority-owned and operated small business, will introduce the "Green Technology" of the innovative EcoVim Systems as an efficient and reliable solution to address the growing challenge of food waste in the US. The EcoVim will debut at the "Food Rescue Forum for Westchester-Based Schools & Campuses" on April 30, 2013. Hosted by the Food Bank for Westchester, the event will provide an opportunity for area schools and campuses to learn about local food recovery and its inherent benefits within an educational environment as well as initiatives to reduce food waste and alleviate hunger locally. Mr. Rob Astorino, Westchester County Executive, will provide the welcoming remarks. Attendees will also learn about the efforts of Rock & Wrap It Up!, Inc., and the Food Bank for Westchester, and experience a tour of the facility.
Forty percent of food in the United States is wasted, lost in production, distribution and consumption, accounting for almost 25 percent of U.S. methane gas emissions. This presents opportunities for cost-effective and environmentally friendly solutions. The EcoVim System technology uses a propriety dehydration and heat process without adding water, chemicals, wood chips or enzymes. The byproducts of this food waste conversion process are a dry, sterile, nutrient-rich bio-mass suitable for organic farming, landscaping or animal food, and potable water. With further compaction, the bio-mass is easily burned as bio-fuel. The units will reduce food waste volume by 85% to 93% within a 6- to 23-hour processing cycle.
The unique EcoVim Systems provide a NET Zero Waste solution that produces no negative environmental impact and decreases the user's carbon footprint.
OWARECO, LLC is an official, independent distributor of Integrated Veteran Services, LLC and Enic Inc., the manufacturer of the EcoVim Systems.