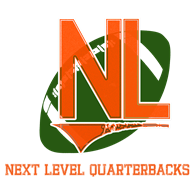 Pitman, NJ (PRWEB) April 23, 2013
The Next Level Passing Camp covers all aspects of the passing game. Eligible participants are grades 4 through 12 (as of Fall 2013). The camp is open to quarterbacks, running backs, wide receivers / tight ends, linebackers & defensive backs. This camp is highly instructional, as well as highly competitive. Each member of the camp staff has playing and/or coaching experience at the collegiate level, including Preston Brown, Owner of Great U Sports Academy.
Location:
Total Turf Experience
614 Lambs Rd
Pitman, NJ 08071
Camp activities:
•Individual & group drill work
•Classroom lessons
•1 on 1
•7 on 7
Players should bring:
•QBs bring the football their team will be using in the upcoming season.
•Shorts or comfortable athletic attire.
•Cleats and Sneakers; there are grass and turf fields.
•The camp waiver signed by a parent/guardian.
Camp Fee:
•Pre-Registration - $70
◦Pre-Registration ends June 23rd.
•Registration - $100
Lunch is provided for all participants & available for purchase for all parents attending.
T-Shirts are provided for all participants.
For questions or more information, please contact Marcus Hammond at marcus(at)nextlevelquarterbacks(dot)com