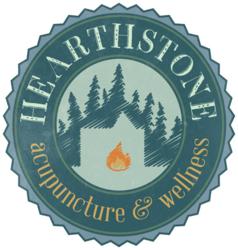 Hearthstone Acupuncture and Wellness is proud to offer Eastern Medicine with a Midwestern sensibility.
Minneapolis, Minnesota (PRWEB) April 24, 2013
The practitioners at Corcoran Community Healing Arts are excited to welcome Sonia Even, L.Ac., of Hearthstone Acupuncture and Wellness, who will be joining them in the well-known South Minneapolis clinic space on East 35th Street, next to popular local hang-out, The Chatterbox Pub.
A licensed acupuncturist with a Masters Degree in Oriental Medicine, Sonia wants to develop her Minneapolis acupuncture and wellness practice focused on serving the community - especially women, teens, and cyclists. She is eager to introduce herself – and Traditional Chinese Medicine - to her neighbors.
"I love this area because of its eclectic population," says Even. "On walks around the neighborhood, I often pass young professionals, students, families, and senior citizens, all of which come from very unique backgrounds, yet seem to share a real love for this community. It's my hope that by adding acupuncture to the services already offered at Corcoran Community Healing Arts, we can help meet the needs of all of these people, and provide a place where they can come get educated and empowered about their own health."
Corcoran Community Healing Arts also houses an herbalist, massage therapist, and personal coach, which operate their own independent practices within the unique clinic space. Sonia chose to call her practice "Hearthstone Acupuncture and Wellness," as a way to set it apart from other acupuncture practices in the community. She explains, "The idea behind Hearthstone Acupuncture and Wellness is 'Eastern Medicine meets Midwestern sensibility.' I wanted to convey an image of comfort, warmth, and hominess – the familiar symbol of a fire burning in the hearth is something all of us Minnesotans can relate to. And that's what I want to do: bring Chinese Medicine down to Earth, into the homes and hearts of people who might not have originally been so open to trying it."
One of the first questions that come to mind for many of those people is often, "Does acupuncture hurt?" "There are a number of different sensations you can expect to feel during a treatment," says Sonia. "A dull ache, warmth, heaviness… all of these are normal and let an acupuncturist know that the body is responding to the needles. However, I like to go slow and really listen to feedback from my patient so I know I'm not pushing them beyond their comfort level. Most people say that they're surprised how relaxing the process is!"
Sonia's specialties include psychological conditions, women's health, and cycling injuries. She points out that in a city known for its cycling, most riders she remain unaware of how effective acupuncture can be for the knee pain and other issues related to riding a bike. She also wants to specialize in treating a population she believes is underserved by alternative medicine: teens. She says. "Many of the problems that teens suffer from, such as depression, insomnia, acne, and ADHD, all respond well to acupuncture." Her dream is to someday grow Hearthstone Acupuncture and Wellness into an all-inclusive wellness center just for teens, young adults, and their parents. "But right now I'm just focusing on building a presence in the community and introducing people to what I do. Acupuncture really can change lives!"
About Hearthstone Acupuncture and Wellness
For more information, including details regarding Hearthstone Acupuncture and Wellness, LLC, high-res images, and practitioner bios, please refer to: http://www.hearthstone-acupuncture.com
Sonia Even is available by phone: (612) 578-7856