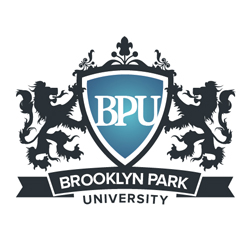 Brooklyn Park, Minnesota (PRWEB) April 23, 2013
Brooklyn Park University has yet again proved to be loyal to its mission of facilitating its students in establishing a career amidst the cut-throat job market of the 21st Century. The degree and research programs offered by the university are based on the latest curricula which furnishes its graduates with exceptional knowledge and skill in their chosen fields.
The Brooklyn Park University alumni are considered top performers at many multinationals. With its experienced and dedicated faculty, students gain advanced knowledge about their prospective professions which assists them in acing the job market.
Brooklyn Park University is an accredited online university that caters to students from regions all across the world. Its offers flexibility with regards to class schedules and assessment in various degree programs which helps international students to keep up with their busy routine. It offer access to course materials on 24/7 basis to its online students.
As stated by the Chairman, Brooklyn Park University seeks "to carry out its functions in such a way that makes it easier for working professionals and other students to have access to education anywhere, any time and complete their degrees at their own pace, according to their own needs and in their required field."
Brooklyn Park Career Counselors help students to pursue their dream jobs without any reservation. They help their students through the process of finding the right job based on their academic skills and natural flair. Through the evaluation, the students are assessed and guided towards a career that is best for them. They are offered the best spot in their particular field of work.
With its updated and efficient course materials, students are oblivious to their career path because Brooklyn Park University does it better than anyone else. With 80% of its talented graduates providing services at the top 50 multinational corporations, the future of the new graduates is indeed bright.
About Brooklyn Park University:
Brooklyn Park University is one of the largest and widely recognized online universities with a global recognition. It is solely an online university catering to students worldwide. The University has sustained high standards in Online Education, unlike its competitors. Through its online systems, the students get easy access to their online classrooms without leaving the comfort of their home.