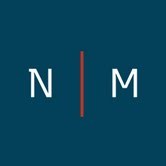 It's rare to have such an impressive group of trial lawyers together on one stage.
Orlando, FL (PRWEB) April 23, 2013
Rich Newsome, an Orlando civil justice trial attorney and partner at Newsome Melton law firm, served as the moderator on the "Hall of Fame Panel: Insights from the Titans of Torts" at Mass Torts Made Perfect. The MTMP seminar, which was held at the Wynn Hotel in Las Vegas, is a national conference for consumer justice trial attorneys.
The Hall of Fame panel included presentations by Sheldon Schlesinger, Joe Cotchett, Howard Nations, and Russ Herman. These lawyers, who are recognized as some of the most successful and most famous trial lawyers in the country, talked about the most important closing argument of their career.
"The panel presentation was amazing," said Newsome. "It's rare to have such an impressive group of trial lawyers together on one stage, and it was amazing to hear them describe the incredible arguments they've made in some of the most famous cases that have been tried during the last fifty years."
All four members of the panel are past recipients of the National Trial Lawyer Hall of Fame. Following the Panel presentation, The National Trial Lawyer Hall of Fame held their 2013 induction ceremony, welcoming Judge Eldon Fallon, Judge Sandra Mazer Moss, James Beasley, Craig Spangenberg and James Montgomery as its newest members.
About Newsome Melton, LLP:
Newsome Melton is based in Orlando and represents individuals and families who have experienced catastrophic personal injuries as the result of defective products. Newsome, the firm's senior partner, is a Past-President of the Florida Justice Association and currently serves as a member of the Executive Committee of the National Trial Lawyers Association and as a member of the Steering Committee of The Summit Council.