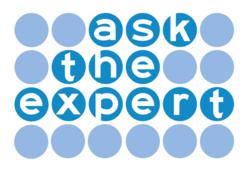 Whether at the early stages of research for care and services, or in crisis mode needing answers and solutions now – our experts have you covered
Richmond, Virginia (PRWEB) April 24, 2013
Seniors Guide Online introduces new area of website devoted to senior housing and resource experts in Ohio, Indianapolis, North Carolina and Virginia.
'Ask The Expert' was first featured in Seniors Guide Magazine. Developed as an editorial to showcase experts on various areas of aging, the popular column is expanded through the article library on http://www.SeniorsGuideOnline.com.
"Ask The Expert answers many aging questions, ranging from basic definitions to detailed crisis scenarios," says Katharine Ross, Vice President of Sales & Marketing of Seniors Guide Magazine and SeniorsGuideOnline.com.
"Whether at the early stages of research for care and services, or in crisis mode needing answers and solutions now – our experts have you covered," says Ross.
Long-Term Care Insurance experts cover topics involving Medicare, Social Security and more.
For visitors looking for information about senior housing, seek no further than through experts in Assisted Living, Independent Living, Continuing Care, and Skilled Nursing. Along with experts in Rehabilitation and Respite, each expert can be contacted through their individual online article.
"The online elements of 'Ask The Expert' are slightly different from what is limited in print through our magazine," says Ross. "Web links within the online expert articles allow for a digital experience that could put you in contact with someone through email and website research."
For older adults looking to age in their homes, 'Ask The Expert' also provides different experts from across the country, answering questions about Home Care, Companion Care, Home Remodeling, Moving Services, and Hospice.
Grab Bar Man Vince Gomez in Dayton, Ohio is an expert on Aging in Place. Simple home improvement recommendations from reading his 'Ask The Expert' article can help seniors stay at home longer.
Learn more about each expert through the Ask The Expert Articles, and their bio and contact information at the bottom of each article.
Seniors Guide, a Richmond, VA -based company publishes Seniors Guide magazines throughout Cincinnati, Ohio; Dayton, Ohio; Indianapolis, Indiana; Raleigh-Durham, North Carolina; Richmond, Virginia; and Roanoke-Lynchburg, Virginia and features a correlating website of http://www.SeniorsGuideOnline.com. Seniors Guide's mission is to help seniors and their families find the information they need on options available in senior housing, senior care, assisted living, independent senior living, retirement communities and other retirement living needs. Seniors Guide also has resources at http://www.HomeCareChoice.com for Cincinnati, Ohio; Dayton, Ohio; Raleigh-Durham, North Carolina; and Richmond, VA. Ross Publishing, Seniors Guide's parent company, began in 1991 and has been publishing helpful, free publications and websites ever since.