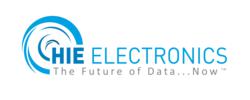 Having data readily available, with 50-year data integrity and lower operating costs allows us to provide the service our customers expect, without worrying about our data and whether it will be there for the long term
McKinney, TX (PRWEB) April 23, 2013
Hie Electronics, a pioneer of innovation for long-term, scalable data storage solutions and the manufacturer of the TeraStack® Solution, announced today it has installed its patented TeraStack Solution system into the IT infrastructure at PrimeLending to help support long-term data retention policies and IT sustainability goals at the company.
Headquartered in Dallas, PrimeLending is a leading residential mortgage lender that provides homebuyers mortgages without obstacles. Established in 1986, PrimeLending has grown from a staff of 20 individuals producing $80 million in annual closed loan volume to a family of more than 1,500 members producing in excess of $2.45 billion annually. This far-reaching growth gives PrimeLending national strength with local expertise.
"Quality customer service and support of our customers is paramount at PrimeLending," said Josh Hebert, Vice President-Director of Information Technology at PrimeLending. "Having data readily available, with 50-year data integrity and lower operating costs allows us to provide the service our customers expect, without worrying about our data and whether it will be there for the long term. Hie's award-winning TeraStack Solution provides the promise of industry leading long-term data integrity without the high cost and short life span of competitive alternatives," Hebert added.
In addition to the corporate office located in North Dallas, PrimeLending has expanded to more than 150 branches across the United States including Arizona, California, Colorado, Connecticut, Florida, Georgia, Kentucky, Missouri, Nevada, New Jersey, New York, North Carolina, Ohio, Oklahoma, Tennessee, Texas, and Washington and is licensed to originate and close loans in 49 states.
"We are very pleased to deploy our TeraStack Solution, an industry leading long term data storage system, into the IT infrastructure at PrimeLending," said Patrick Humm, Founder and President of Hie Electronics. "As an addition to their current infrastructure, the TeraStack Solution can help provide long term data storage for more than 50 years along with decreased data migrations, as well as lower PrimeLending's overall total cost of ownership within its IT infrastructure."
The goal at PrimeLending is to provide unsurpassed quality service and support throughout the entire mortgage process for every client and referral source. This proactive sales and operational philosophy simplifies and accelerates the loan process at all levels. The company's knowledgeable mortgage professionals are dedicated to making every customer's home loan experience a positive and successful one.
"Long term data integrity is at the heart of the TeraStack Solution, which makes this the perfect data solution for the financial services industry," added Humm.
The TeraStack Solution can be used for financial services applications as well as medical industry applications, critical data backup, digital asset management, film and video archiving, forensic evidence data storage, geospatial imaging data archiving and storage and digital video surveillance storage.
Media Contact--Lars E. Rosene, Vice President Marketing and Chief Sustainability Officer
(972) 542-2327
About Hie Electronics
Hie Electronics is a leader in the Active Archive™ data storage system technology industry and the manufacturer of the TeraStack® Solution an Active Archive™ processing, data backup and archiving system. It allows for application hosting, 50-100 terabytes of data to be nearline accessible on Blu-ray optical media, and up to 42 terabytes of data on online hard drives. The company has been recognized by Frost and Sullivan with the "American Video Surveillance Product Innovation of the Year Award" and the "Data Storage Technologies Green Excellence Award in Technology Innovation," for its ability to reduce energy costs with its storage technologies. A leader in Sustainable IT technology, the Hie Electronics TeraStack® Solution product line delivers a 90 percent energy cost savings when compared with that of current technology. Hie Electronics is an Energy Star Small Business Network participant and a stakeholder in the Energy Star Enterprise Storage Initiative. For more information about Hie Electronics and the innovative TeraStack® Solution, visit the company's website at http://www.hie-electronics.com.