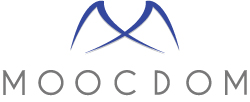 With soaring college tuition and corresponding student debt, innovative students will seek radical alternatives to the cookie-cutter model of higher education
New York, NY (PRWEB) April 25, 2013
In a spirit reminiscent of the fictional South Harmon Institute of Technology in the 2006 movie Accepted, Gareth N. Genner, Co-Founder of MyCloud Holdings' MOOCDOM project encourages students that find themselves wait-listed at their first choice of University or College to create their own College using the free MOOCDOM website that serves as a central registrar of its user's educational experiences, qualifications and skills. http://www.moocdom.com
MOOCDOM users maintain a record of their past and current education, search for new courses that offer the skills that they are seeking and print or email a transcript that documents not only their educational achievements but also an analysis of the skills that they have acquired. MOOCDOM currently offers over 2,000 courses with more being added daily and aims to offer over 10,000 courses by the end of 2013.
Gareth N. Genner said: "With soaring college tuition and corresponding student debt, innovative students will seek radical alternatives to the cookie-cutter model of higher education". Inspired by the Thiel Scholarships offered by Peter Thiel, a co-founder of PayPal, which pay 24 students not to attend college and develop business ideas instead, MOOCDOM is offering 10 graduating high school seniors scholarships to earn a college degree in Entrepreneurship through Saint Charles College using courses selected by MOOCDOM.
Saint Charles' College is a new non-profit online college that will open for enrollment in September 2013 based in Atlanta, Georgia. MOOCDOM allows users to accumulate academic credits from multiple sources towards vocationally focused Certificates & Diplomas and Associate, Bachelors and Master's Degrees and transfer those credits to Saint Charles' College. Saint Charles' College accepts transfer credits recognized by The American Council on Education (ACE) which will in turn transfer to over 1,800 colleges & universities throughout the United States.
Genner explained: "Students will be expected to pay their living expenses by working part-time and will study online through accredited institutions. MOOCDOM will pick up the cost of their tuition and all required study materials. Students will be expected to graduate with a Bachelor's degree in 36 months".
MOOCDOM launches at New York Tech Day: https://nytechday.com/ on April 25th and in Startup Alley at TechCrunch Disrupt: http://techcrunch.com/disrupt/ on April 30th. MOOCDOM is the lead-project of myCloud Holdings http://www.mycloud.pro an edu-tech company that was started in 2011 and recently joined Atlanta Tech Village.
For further information contact Gareth N. Genner: 404-791-5973 email: ggenner(at)mycloud(dot)pro