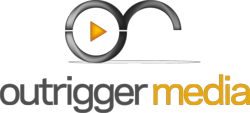 The Top 500 marketer brands on YouTube generate more than 400 million views against their content each month.
New York, NY (PRWEB) April 23, 2013
Outrigger Media today released "Top 500 Brands on YouTube," a performance report on YouTube channels operated by marketers. The report provides an in-depth look at brand channels by category based on audience and engagement data from the company's OpenSlate video analytics platform.
OpenSlate tracks video-level data for more than 50,000 YouTube channels and measures each channel's ability to attract, engage and influence an audience. The report excludes entertainment marketers and features high-momentum brands like Porsche, BlackBerry and Luxy Hair.
Highlights from the report include:

The Top 500 marketer brands on YouTube generate more than 400 million views against their content each month
Technology, Automotive and Apparel brands attract the largest audience and represent more than half of the Top 500's monthly views
~ Technology: Google, HTC, Sony
~ Automotive: Audi, BMW, Chevrolet
~ Apparel: Nike, DC Shoes, Victoria's Secret
Food & Beverage brands have the highest concentration of repurposed commercial spots on YouTube at 15% of videos posted
The top marketers on YouTube average just 35,000 subscribers but have amassed more than 200,000 Twitter followers
Download the full report here
"The Top 500 brand channels on YouTube form a unique group. The most successful are adapting best practices from the most popular channels on YouTube, while layering in advantages afforded by their substantial creative and media resources," said Mike Henry, Outrigger Media's founder and CEO. "Blue-chip marketers are only just beginning to embrace a consistent, pervasive video content strategy. Compared to their success at developing and engaging an audience through Twitter, the average brand on YouTube still has a great deal of upside potential."
The report is available to download at http://www.openslatestudios.com/news.
ABOUT OUTRIGGER MEDIA
Outrigger Media Inc. develops products and services for the online video ecosystem. Since launching in 2009, the company has worked across a wide range of producers and with dozens of blue chip advertisers. The company's focus on developing better metrics to value content in the native digital video space led to the launch of OpenSlate, a marketplace platform connecting innovative brands and qualified producers at scale. With OpenSlate, and its proprietary SlateScore™, Outrigger has introduced the definitive measure for valuing online video content. For more information, visit OutriggerMedia.com. To explore more than 50,000 online video channels, visit openslatestudios.com.
Press contact:
Kate Ritchie
Outrigger Media Inc.
Telephone: 212-660-2422
Email: kate(at)outriggermedia(dot)com