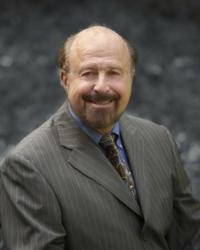 Palo Alto, CA (PRWEB) April 24, 2013
The Wall Street Journal reports that Sofia University (formerly Institute of Transpersonal Psychology) co-founder James Fadiman will present at the 12th Annual International Bioethics Forum: "Creative Insight: Further Studies in Human Consciousness," held April 25-26 in Madison, Wisconsin. Hosted by the BioPharmaceutical Technology Center Institute (BTC Institute) and Promega Corporation, iconic figures in the fields of creativity, consciousness and compassion will gather to present their work and personal experiences.
Fadiman is co-founder of Sofia University and co-teaches its courses on psychedelic research and clinical issues. The class covers clinical research on psychedelic drugs as adjuncts to psychotherapy for the treatment of addiction, Post-Traumatic Stress Disorder (PTSD), and existential distress at the end of life, as well as how to address psychedelic experiences that clients bring into psychotherapy.
Often referenced as the authority on psychedelic studies, Fadiman will discuss the connection between psychedelics and scientific problem solving during his presentation, "Can Psychedelics Accelerate Scientific Problem Solving? The Research and the Possibilities."
Fadiman will also give a talk to second year medical students at the University of Wisconsin and conduct a National Public Radio interview during his trip.
About Sofia University
Founded in 1975, Sofia University is a private, non-sectarian university accredited by the Western Association of Schools and Colleges. For over 35 years, within the context of scholarship and research, the school has offered transformative education for the whole person, probing the mind, body, spirit connection. As Sofia University, the school is broadening its mission, reaching into multiple disciplines and adding undergraduate study. For more information, visit http://www.sofia.edu.
###