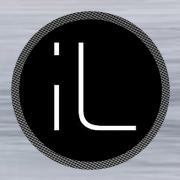 Dallas, TX (PRWEB) April 23, 2013
http://www.imaginelifestyles.com - Imagine Lifestyles, a company that specializes in exotic car rentals and Ultimate Driving Experiences, will bring an Exotic Sports Car Autocross session to the Dallas Raceway this April 25-28. Both Imagine Lifestyles and the Dallas Raceway encourage those interested to register now in order to hold their spot for this once in a lifetime driving event.
Exotic Sports Car Autocross participants can choose from such iconic and exotic cars as the Lamborghini and Ferrari. Drivers will be coached by a professional driving instructor before taking the car out on a closed track.
"The popularity of our Exotic Sports Car Autocross sessions continues to build across the country," says Imagine Lifestyles CEO, Ryan Safady. "In every city we visit car buffs come out of the woodwork to get a hands-on experience driving some of the fastest cars around."
The Dallas session is one of thirteen remaining Ultimate Driving Experiences that Imagine Lifestyles will host in various cities throughout the year. Drivers from coast-to-coast will be able to race exotic sports cars in such famous venues as Mile High Stadium and the Phoenix International Raceway.
"Our exotic cars showcase the best in luxury and performance. Just seeing one up close is more than most people ever get to experience," continues Safady. "Add to that the ability to actually race one and you've got a once in a lifetime experience."
To register for the Exotic Sports Car Autocross, being hosted this April 25th – 28th at the Dallas Raceway, visit Imagine Lifestyles online at the URL below: http://www.imaginelifestyles.com/exotic-sports-car-autocross
About Imagine Lifestyles
Imagine Lifestyles provides yachts, condos, chauffeur service and exotic car rentals in Miami, New York, Philadelphia, Chicago and Los Angeles. For Imagine Lifestyles clients, every expectation from social to culinary, from transportation to accommodation, as well as the full spectrum of recreation in between is delivered as part of the luxury lifestyle experience. Rent the lifestyle from the trusted industry leaders anytime you travel.