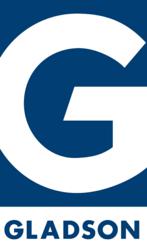 Lisle, IL (PRWEB) April 23, 2013
Gladson, the leader in creating e-content and syndicated product databases for the CPG industry, announces it donated approximately 25,000 lbs. of food, health and beauty care products and general merchandise to greater Chicagoland area charities in Q1 2013. The company also donated more than 1,300 toys to local organizations.
For more than a decade, Gladson has supported local communities through regular donations to area charities, including animal shelters, adult care facilities, schools and food pantries.
Founded in 1971, Gladson works with many of the world's largest manufacturers and retailers who send hundreds of thousands of product samples – anything from toothpaste to cereal to lipstick. Gladson photographs and collects information about each product, and publishes it in a database that's used for store planning, eCommerce shopping sites, nutritional information on packages, print circulars, coupons, mobile apps, and more.
"At Gladson, we pride ourselves on being a dedicated member of the Chicagoland community," said Sue Sentell, CEO of Gladson. "Our company, employees and families have strong roots in Lisle and the surrounding areas, and it's important to us to use our resources to make a positive impact in the community we've been part of for more than 40 years. We value the relationships we've built with our neighbors and the charitable organizations that support them."
As the West Suburban Community Pantry's Outstanding Food Rescue Partner for 2012, Gladson donated more than 30,000 lbs. of food supplies, helping the pantry serve more than 44,800 people in 2012. So far this year, Gladson has donated more than 15,000 lbs. of goods to the pantry. The West Suburban Community Pantry honored Gladson for the achievement at its Spring Spectacular event last Friday, April 19, in Lisle.
"Thanks to involved community members like Gladson, our pantry is able to provide food and personal care products to families and individuals in need throughout DuPage County," said Michael McDonnell, CEO and executive director at the West Suburban Community Pantry. "Volunteers drive our organization, and with them, we are one step closer to improving the quality of life in our community."
Besides the West Suburban Community Pantry, in the first quarter, Gladson donated to DuPage Animal Control, Sunny Hill Nursing Home, Northern Illinois Food Pantry, Operation Support our Troops, Giant Steps and Treasure Chest, among others.
For more information about Gladson, visit http://www.gladson.com.
About Gladson:
Gladson, headquartered in Lisle, Illinois, provides product information and related services to consumer packaged goods manufacturers, retailers, wholesalers and brokers. The company builds databases of product information and package images for a wide range of uses, including shelf space management, category management, logistics, advertising, research and e-commerce applications such as online shopping and nutrition programs for consumers. Gladson also provides data analysis, consulting and in-store merchandising solutions that support efficient planogram implementation and increased product sales. Gladson is a GS1 US Accredited Provider for Package Measurement Services. For more information, visit http://www.gladson.com and http://twitter.com/gladsontweets.