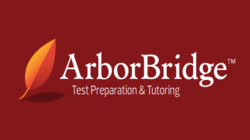 For students across the UK this is their best chance to meet with universities in the Spring of 2013 before deciding whether to apply.
London, UK (PRWEB) April 23, 2013
The American University fair, designed to introduce American higher education to high school students from Southwest England, will take place on Wednesday April 24th 2013 in Taunton, a county town of Somerset, England.
David Hawkins, Taunton School's Head of Careers and Organizer of the event, said, "For students across the UK, this is their best chance to meet with universities in the Spring of 2013 before deciding whether to apply, and for students in the West and Southwest, this will be the only time many of these universities travel outside of London."
In addition to the over 50 universities in attendance, experts on the US admissions process will be at the fair to provide further insight for students interested in applying to a university in the United States. They include representatives from, among others, Mayflower Education, Global University Advisors, AJN Educational Consultancy, and the US-UK Fulbright Commission. Over 600 students and families attended last year's College Fair and Taunton School is expecting a similar turnout at this year's event, making it one of the largest such fairs in the UK.
This will be ArborBridge's first appearance at the American University Fair. Experts on preparing international students for the SAT and ACT, ArborBridge will explain the importance of test scores in the US admissions process and offer insight into test-preparation strategies.
"These university entrance exams pose a unique challenge to even the brightest, most accomplished UK students," said Josh Stephens, who will be representing ArborBridge at the fair. "Because they have not been exposed to the SAT and the ACT--or their multiple choice format--in the same way that US students are, high school students studying in the UK often have many questions about the exams and about how to prepare for them."
The challenges of the US application process have not daunted UK students in recent years, however. US Universities are actively recruiting international students and the UK has become a popular destination for recruitment. In the 2011-12 school year, over 4,000 UK citizens were studying as full-time undergraduates in the United States, according to the Institute of International Education's Open Doors Report. That number has risen roughly 2% annually for the past decade.
"Conversations with delegates revealed that US universities are very keen on the type of pupils emerging from independent schools in the UK," wrote Taunton School Headmaster Dr. John Newton on the school's website. "Their high qualifications and their natural instinct to participate in the co-curricular part of school life make them ideal candidates for prestigious institutions in America."
At the fair, ArborBridge's Stephens will offer tips and insights into studying for the SAT and ACT. He will also offer demonstrations of ArborBridge's unique online tutoring services and discuss a live four-day seminar that ArborBridge will be conducting at Taunton School October 23-27, 2013.
UK Students interested in attending the event can still register at: http://tauntonschoolusfair2013.eventbrite.com/. The event is free for students and their families.
About ArborBridge
ArborBridge has helped hundreds of students from 18 different countries maximize their potential score on the SAT and ACT. Their students have seen SAT point increases exceeding 600 points and gained admission to top colleges like Stanford, Cal Tech, NYU, Columbia, Penn, and Georgetown. ArborBridge tutoring is live, one-on-one, and delivered online by elite American tutors using ArborBridge's proprietary SAT and ACT curriculum, specifically designed for online tutoring. ArborBridge was founded in 2011 by Tim Urban and Andrew Finn, who previously founded Launch Education Group, a premium in-person tutoring firm with offices in Los Angeles and Manhattan.