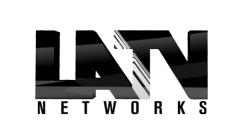 "These new shows will spice up a full slate of content that is always one step ahead of our competitors," says Luca Bentivoglio
New York, NY (PRWEB) April 23, 2013
LATV, the original national, bi-cultural entertainment network, announces its presentation of a slate of new show concepts at its 2013-14 Upfront Showcase at an exclusive event at 40/40 Club in New York on May 2.
This promises to be a momentous year for LATV Networks and its subsidiary American Latino Syndication. The LATV programming team continues its tradition of developing new and exciting concepts that will support its bilingual, bicultural outreach, and its commitment to fan-friendly brands and original entertainment.
Some of these programs for LATV Network include Battle of the Bands, a competition show featuring ten bands across the country vying for one record deal. Wachale, where viewers meet the innovators, motivators, and creators of Latino pop culture with an added twist. Rokamole, a music magazine show that uncovers the true alternative side of rock en Español. Over on the American Latino Syndication side, The Style Club is an original fashion show with extreme makeovers and special guests, hosted by true fashionistas.
"These new shows will spice up a full slate of content that is always one step ahead of our competitors," says Luca Bentivoglio, LATV's COO and Head of Programming. "On the Syndication side, we continue to pursue quality programming targeting American Latinos."
About LATV:
LATV is the only remaining Latino-owned TV network in the Hispanic television space. Its programming primarily targets U.S.-born Latinos and the coveted bi-cultural 18-49 Latino demographic, with content that features a combination of originally produced shows as well as licensed content that has never before been seen in the U.S.
LATV's fully-owned subsidiary, American Latino Syndication, produces and distributes "American Latino" and "LatiNation," two award-winning, Latino-themed TV programs that are broadcast on general market stations in over 100 cities nationwide. For more information, please go to http://www.LATV.com and http://www.AmericanLatino.tv.
RELATED LINKS
http://www.latv.com
http://www.americanlatino.tv
http://www.latination.tv
# # #
Media Contact:
Melina Rodriguez
Marketing Director
mrodriguez(at)latv(dot)com
Office: 310.943.5288 x 622