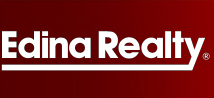 This puts buyers who use it a step ahead of the rest
Cambridge, MN (PRWEB) April 23, 2013
Later this week Kris Lindahl, a trusted voice in all-things real estate, will host a seminar at which he will discuss with buyers how to get the most out of a down payment assistance program.
Lindahl created the Minnesota Down Payment Assistance website which will also be demonstrated at the seminar.
The website, using state-of-the-art technology, allows buyers to enter a few pieces of information and receive a real-time email listing the programs they may be eligible for.
"This puts buyers who use it a step ahead of the rest and alleviates unnecessary stress in the search for the right program," Lindahl said.
Call Kris and his team now for more information at (763) 634-5895 and visit the Minnesota Down Payment Assistance website to get started today!