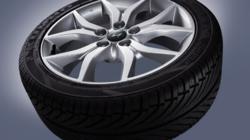 While summer performance tires may sound more like a meaningless marketing term than a technical tire rating, summer performance tires really do represent something special.
Miami, FL (PRWEB) April 24, 2013
With hot days just around the corner, thoughts race through people's heads about high performance summer tires. OK, so most folks think about the beach or a baseball game, but for a handful the change of season conjures up images of summer performance tires. Hold on, even those drivers imagine a gorgeous day on a winding road with their convertible top down and the wind in their hair, but they do need to take a moment to learn about tires.
Financial Firebird's site on Choosing The Right Tire focuses on the selecting the proper type of tire based on the tire rating or tire classification. A new page on the site discusses high performance summer tires. The chances a person even needs to know these tires exist aligns with the chances they imagine that aforementioned drive in the country rather than a beach on St. Thomas as they envision enjoying a hot day. On the other hand for these few people very little information exists on tires rated in the high performance summer category so Financial Firebird put together an article specifically to understand this specialized tire variety.
The article starts off with a basic definition of summer performance tires, who might want them and why they would consider these specialized tires. While summer performance tires may sound more like a meaningless marketing term than a technical tire rating, summer performance tires really do represent something special which one would not even know from their tire sidewall specifications. The rubber compounds in summer performance tires provide a much better grip to the road. So why wouldn't all tires want that? The downside of the great handling on nice days comes in the form of bad traction in the rain and when the weather gets cold.
Sports cars and particularly high end sports cars emerge as the best candidates for summer performance tires. At the upper end of the scale, some of these tires specifically come from the factory to match a particular vehicle. Cars most likely to use these tires include models like a Corvette, BMW Z4, Audi TT or any Porsche.
Within this classification things further break down into sub-parts briefly discussed in the article. these include: Grand Touring Performance Summer Tire, High Performance Summer Tire, Ultra High Performance Summer Tire, Max Performance Summer Tire and Extreme Performance Summer Tire. Once again, these each represent tire ratings not marketing terms. In addition to variances in their tire speed rating drivers will find differences in how each of these varieties handle in wet and cold weather.
Enthusiasts looking for even more information on summer performance tires may find links on the site for consumer tire reviews, technical specifications and webpages to buy the tires online at discount prices.
After buying a new car or used car capable of intense driving and handling, it makes perfect sense that the right match of specialized high performance tires becomes a required and important element. Summer performance tires may not be for everyone, but for those that want them they may now become more educated about these tires rather than just using what came standard on their car and replacing them blindly with the exact same tire.
About Tire Rating
Tire Rating stands as a part of the driver information and tools web pages started in 1996 and currently offered by the Financial Firebird Corporation with a goal of providing consumers with free unbiased help in making informed purchases and financial choices.