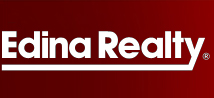 With the resources I have access to my clients can be comfortable and confident in their decisions
Brooklyn Park, MN (PRWEB) April 23, 2013
Searching for homes in this real estate market can, at times, be hectic for buyers. Initially buyers can face many obstacles.
Kris Lindahl of Edina Realty will host a seminar later this week at which he will help buyers strengthen their homes search.
"With the resources I have access to my clients can be comfortable and confident in their decisions," Lindahl said.
The experienced agent will demonstrate the Minnesota Buyer Search website that he created.
The website allows buyers to fill out a short form regarding what they're looking for in a home and receive a real-time email with a customized search criteria and a hyperlink to all homes matching that criteria.
Call Kris now for more information at (763) 280-8498 and visit the Minnesota Buyer Search website now to get started.