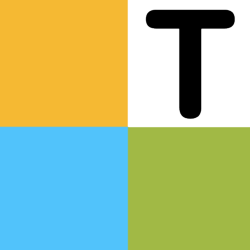 At Translia, we want to provide not only a high quality english translation, but also give our clients the ability to communicate with their translators
Hong Kong, CN (PRWEB) April 23, 2013
Translia.com, a recently-relaunched translation company based in Hong Kong offers high quality English language translation services that are unique among its peers. High quality English translation services allow important documents from a variety of languages, including German, Dutch, Spanish, Italian, French, Arabic, Japanese, and numerous dialects of Chinese. Translia uses a patent-pending method of collaborative translation that allows its customers to communicate with their translators in real time to ensure that the documents meet the needs of their clients and convey the meaning that their clients intend.
English is spoken and understood by the greatest number of people worldwide of any language, and is the language of international business that is employed when groups of people meet even when all of them speak other first languages. This means that for businesses seeking to expand internationally English-language web pages and other documents will enable them to reach an audience beyond the already substantial population of the Anglo-American countries. The multilingual translation offerings of Translia.com ensure that whatever the native language of the document to be translated into English. This will enable companies to communicate with English-speaking customers and to offer services over the internet regardless of where they are located. This is particularly important for many businesses as English is
In addition, the patent-pending system of translation that is offered by Translia enables clients to be able to work with the translators collaboratively in real time, with each translator focusing on one specific section of the work. This method of providing high quality translation services will ensure that the experience that Translia.com's customers receive is second to none and will ensure that their international ecommerce needs are met successfully. This means that the quality translation services that are offered by Translia will enable customers to be able to reach out to the major markets with speakers of English as their first and second language by relying on this superior-quality service. This will enable customers to access markets with English speakers that are far from their base of operations and can enable them to have a truly global reach whatever their native language.
Translia.com was founded in 2009 and is located off of Hong Kong, China. They are an online translating company that focuses on providing accurate and timely translation for their clients. They are a privately owned company and are growing as a successful online translating service. They re-launched in March 2013, and now offer a ton of new features and benefits.