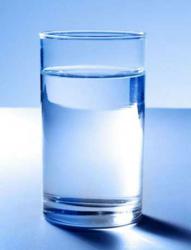 Monroe Wisconsin (PRWEB) April 23, 2013
Scott Ryan Tischler of Tischler Brothers Fitness loves fitness and the fact that he has helped his brother lose over 200 lbs. of body fat over the last 14 months. One of the secrets of weight loss that Scott Ryan Tischler advocates is drinking enough water on a daily basis. The very first thing that should be done in the morning, even before using the restroom, is to drink a large glass of water. The body is dehydrated when it wakes up and needs to be nourished. Not only does the body need water to survive but drinking the proper amount of water each day has other benefits for the body.
1. The first benefit of drinking water helps with weight loss. Water is the perfect beverage it has no fat, calories, carbs, or sugar.
2. The second benefit of drinking water is that water cleanses the body. The water will be used by the body to flush out toxins and waste.
3. The third benefit of drinking water is that it is a heart healthy decision. Drinking enough water will lower the risk of heart attacks dramatically. Combine that with weight loss and a cleansed body and it will drop even more.
4. Water also helps with having more energy throughout the day. Being dehydrated can make someone be much more lethargic.
5. Instead of popping pain killers for headaches drink a few glasses of water. Headaches are the result of being dehydrated.
6. Having the proper amount of hydration is important when exercising. If the body is dehydrated then it will not exercise as well as if it were hydrated.
7. Water can help cure stomach acid problems.
8. Water has been known to reduce the risk of colon and bladder cancer. Since water helps to cleanse the body it is hard for cancer to grow if the body is healthy.
9. Drinking enough water every day will also help clear up skin blemishes and will give skin a healthy glow.