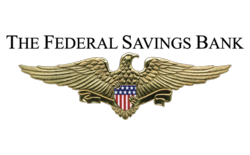 Property inventories remain low at 1.93 million units vs 2.32 million units a year earlier, a 16.81% year-over-year decline
Chicago, IL (PRWEB) April 23, 2013
The Federal Savings Bank is happy to announce that while existing home sales decline month-over-month, the March reading was the highest since 2007. Existing home sales posted a decline of 0.6% from February to March, however annualized adjusted reading of 4.92 million units is higher than any March reading since 2007 (which was 5.5 million units). First-time homebuyers should take notice of this housing data as it will give them an indication of which direction the housing market is going. The annual direction is up, which is why the bank encourages prospective clients to get approved for a home loan before property values rise further.
One may view the monthly decline in existing home sales as the housing recovery weakening, or perhaps the market is just taking a breather from rising 10.3% year-over-year since last March.
Homebuyers may believe they have time to spare due to the recent decline in existing home sales. However, property inventories remain low at 1.93 million units vs 2.32 million units a year earlier, a 16.81% year-over-year decline. With the summer buying season just around the corner higher home values are expected due to increased increased bids on property listings.
The Federal Savings Bank highly encourages its prospective applicants to complete their paper work and submit for pending approval as fast as possible. There are a couple reasons why getting approved for a mortgage early is useful. First, it informs the applicant on how much credit they may receive on a home, which may change the property range they are looking at Second, it gives the applicant credibility when in the ability to appear serious when placing a bid on a listing. For more information on home loans or to speak with a loan officer visit: TheFederalSavingsBank.com