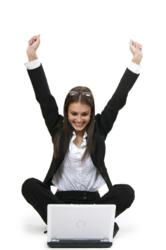 The newest version of PC Health Boost 2.2.9 became available on March 25, 2013.
Boston, MA (PRWEB) April 23, 2013
The PC HealthBoost program has become the top-rated software to fix troublesome computer registry problems and speed up PC performance. First introduced in 2012, and inspired by the rave PC Health Boost reviews from customers and endorsements from software review companies, Boost Software has been quick to roll out more improvements to the software. The newest version of PC Health Boost 2.2.9 became available on March 25, 2013.
The newest 2.2.9 versions has a few changes to the installer pages to make it easier to use for any type of computer user whether they are new to the computer world or are an expert. The application can now seek out and fix Outlook Express errors. In addition, some of the minor bugs in the software application have also been addressed and fixed in this version.
What will really appeal to users is the new update feature. Whenever a new update version of PC HealthBoost becomes available, a special popup window will appear on the screen informing the user that they can now download the newest application. In addition, if a person has a later version of the application, the computer user will see the newer changes in their older version.
As Boost Software continues to improve their application, computer users will continue to reap in the benefits by having a software application that easily fixes Windows problems without having to re-install their Windows OS system software. They will experience a faster system with fewer registry problems and system errors that can effect their computer's health.
About Boost Software
Based in Boston, Massachusetts, Boost Software was founded by software developer Amit Mehta who realized that computer users desperately needed software to fix computer registry errors. Using his advanced technology knowledge, he partnered with software programming expert Peter Dunbar to create the PC Health Boost Optimization software application first released in early 2012.
To find out more, visit http://PCHealthBoost.com. We are always looking for advertising and partnership opportunities and anyone wanting to meet with us may reach use the contact us link provided.
Boost Software, INC
Erin Walsh, Director of Public Relations
75 Arlington St. Suite 500
Boston, MA 02116