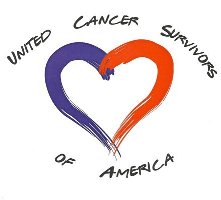 We are raising money for a good cause and hopefully, I am helping these young but already recognized bands gain new fans and notoriety.
Birmingham, Alabama (PRWEB) April 24, 2013
The SOS Music Fest IV is ready to roll on Thursday, April 25th at the new restaurant and music venue, Iron City Bham in the famous Southside area of Birmingham, Alabama. The venue boosts a gourmet menu, two bars, and large concert hall with two stages and a second audience level. The concert will host four original bands all of which may be found on Facebook, YouTube or Reverbnation.
The concert starts at 6pm with the local band, Oakheart. The band is somewhat reminiscent of Simon and Garfunkel lead by Alex Buck and Garrett McBride. They are an acoustic folk duo that covers songs by their artists of influence and writes songs of the same nature. Also playing is the band Skyview out of Tallahassee, Florida. They are a rock/dance/indie band with their first CD recently out called "The Sound of Flight" and recorded at Full Sail University. It's been a whirlwind couple years for Skyview, whose earnest and melodic songs have been striking a huge chord with audiences.
The third band on the concert bill is EveryDay But Friday. They are signed with FEC Development and record under the direction of Producer Alex Rexroat at Universal Recording Company in Kennesaw, Georgia. The Founder's son, Rob Avram, is in this band (guitar/vocals/writer) and also volunteers as the Marketing and Concert Event Director for the SOS Music Fest fundraising events. He is also cousin to Jess Franklin, lead guitarist and backup vocals for the country music gold record holders, the Brantley Gilbert Band. Patricia Lee, Founder-President says, "EveryDay But Friday participates in every Music Fest. I can always count on them to help promote the event and draw a crowd which by the way, gets larger every time. Their current single titled, "Everything In Between," is dynamic and the songs that will be on their soon released EP maintain the same dynamic quality. They are equally talented and equally devoted to their music." The band is considered crossover/rock/indie with a very unique sound of their own and musical influences from such artists as Switchfoot and U2.
The headliner for the night will be a band called, Tell Romeo I Hate Him out of Nashville, Tennessee. The band has an irresistible combination of talent, charisma, and creativity. They have exploded upon the Nashville music scene. The members of the band hail from various southern cities where their musical roots began by playing a variety of instruments. Tell Romeo I Hate Him recently opened for Go Radio on the Nashville date of the Lucky Street tour to an enthusiastic response from the crowd. They will be recording their debut EP May 14-18 at The Walnut House in Murfreesboro, TN.
Ms. Lee says, "I just love showcasing this new upcoming talent. I grew up with my Daddy in a Blue Grass band called the Country Ramblers, so I have been around the music scene my whole life. To me it was logical to have a music concert as an ongoing fundraising event for my nonprofit. We are raising money for a good cause and hopefully, I am helping these young but already recognized bands gain new fans and notoriety. There is no better way to bring people together than through music. Also, the bands perform for free. They believe in the nonprofit's mission and want to help the cause. I do allow them have their merchandise tables, of course and I always make sure they have plenty to eat and drink back stage. I appreciate my bands. They have a good time together and learn a lot from each other. It's a lot of fun and God bless them all for caring. I love them all!"
Sponsors for the SOS Music Fest IV are Bruce Office Supply which you may find online and The Stewart Organization. The concert is also sponsored by http://www.CharityAuctionBay.com which 100% supports the nonprofit and was just recently launched, in the past few days. There will be a press release for it soon. Participants keep their profits from items they sell while the listing fees go to the nonprofit. Participants may select the state in which they would like to support thereby keeping their money local, if they so desire. More details may be found about it on the nonprofit web site or the auction site, itself.
United Cancer Survivors of America, Inc. is a unique nonprofit which offers two scholarship programs plus monetary help for cancer surviving families. They also will be holding an annual event to raise money for St. Jude Children's Hospital. Patricia Lee, Founder-President is a three time cancer survivor starting with Neuroblastoma, as a child and also is the 2005 American Cancer Society Life Inspiration Award Winner for Alabama. You may learn more about her and the program on their web site.