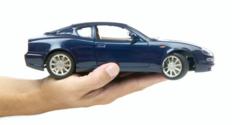 Find Auto Coverage That's Right For You. Visit For Your Free Quote!
(PRWEB) April 23, 2013
BetterInsuranceChoice.com, click here to visit the website, reveals that many Americans let car insurance policy renew automatically. Shopping around can result in substantial savings, with 51% of BetterInsuranceChoice.com customers saving up to $520/year by comparing renewal premium against quotes from lots of other insurers.
The spokesperson comments "Unfortunately, consumers don't know that doing nothing is the worst thing to do if you want to be sure you're getting the most competitive premium and still have the cover you need. To maximize your insurance savings compare at least 3 car insurance providers. It is a great idea to compare at least 1 local insurance broker and 1 nationwide car insurance company."