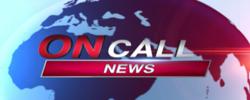 Enzo's uncanny combination of God given artistic talent to cultivate a client's image into a marketable brand as if he were Picasso painting a portrait,
Beverly Hills, California (PRWEB) April 23, 2013
Willem Dessler, President & CEO of Dessler Media proudly welcomes Enzo Domani to the Dessler corporate family. Dessler announces that Enzo Domani has joined Dessler Media's On Call News as a Sr. Head of Client Brand Management. Commenting on Domani's appointment, Dessler stated, "Enzo has over 8 years of new media branding experience under his belt. Enzo's uncanny combination of God given artistic talent to cultivate a client's image into a marketable brand as if he were Picasso painting a portrait, we are proud to have him on our team and are confident Enzo's skills will profoundly enhance our long-term growth strategy in a most positive way."
Domani's primary role will be to lead and support client branding at Dessler Media's boutique online public relations arm, "On Call News ".
Domani joins an elite hand picked team at On Call News, who specialize in the production and online distribution of video news releases.
This compliments Dessler's core business employing the latest techniques in VSEO (video search engine optimization) .
Domani stated at a welcoming high level VIP corporate lunch held at Kulm Hotel in St Moritz, after a morning ski race, " I am extremely pleased to be a part of The On Call News team. I love having the creative freedom that will allow me to catapult my client's online presence completely into the stratosphere".
Ken Green, Vice President, commented on Domani's appointment by saying, "Enzo is a most welcome addition to our team. I feel like LA Lakers did when they got Kobe 17 years ago, with his talent there is no stopping us, we are in for a decade of dominance. His leadership respected by all for the winner he is from a string of winning strategies he's employed along with his unmatched online branding ability. He will have a tremendous impact on our organization's mission to help our clients dominate their market sectors. On a personal level though I haven't got his looks, or money, I hit the gym daily, and in hopes of beating him in our next Christmas ski race in Zermatt I've hired a personal strength coach."
Domani is a former runway and fitness model from New York. When not racing sailboats, playing tennis or helicopter skiing, Domani divides his time between his Aspen, Beverly Hills and New York City's residences.
About Dessler Media:
Founded over twenty-five years ago to primarily serve as a public relations firm, Dessler Media has evolved as a cutting edge trend setter. They have found a niche in VSEO video search engine optimization, online branding through creating prerolls, 30 &60 second advertisements, Youtube presentations, and well targeted long tail winning strategies, as well as enhancing corporate and VIP reputation management. Dessler Media is the parent company of On Call News and All Access. With offices in Los Angeles, New York, Cape Town and London, Dessler Media's staff of over one-hundred employees have often been nicknamed The Puppet Masters of Cyberspace.