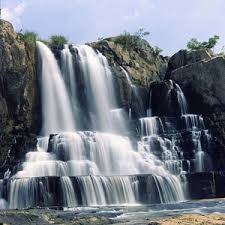 To meet the various needs of customers, Smile Travel Vietnam opens many tour packages at reasonable prices.
(PRWEB) April 23, 2013
Are tourists finding some ideal destinations for this summer holiday? Have they got troubles in finance when wanting to travel? If they book a tour in Da Lat with Smile Travel Vietnam, such questions are easy to answer. It is because Smile Travel Vietnam, the leading travel company in Vietnam, is providing cheap and attractive tours in Da Lat, Vietnam. Compared to the last time, tour price is discounted up to 30%. Especially, tourists can get many other offers when booking air tickets, visas, and hotel on the website of Smile Travel Vietnam.
Da Lat, known as the paradise in summer, is an ideal destination for both domestic and international tourists. Situated on Langbian highlands at the elevation of 1,500 meters, Da Lat originates from the hill tribe of the region. Tours in Da Lat have long become the good choice for tourists, especially honeymooners.
Celebrated for enchanting waterfalls and lakes, Da Lat is covered with many evergreen forests and pine-tree hills. Da Lat itself has the elegant and poetic beauty of a tourist city with a large number of wooden villas, luxurious hotels, and well-equipped spas. However, tourists cannot deny the natural features of the place, which make Da Lat attractive and outstanding in a tropical country in Southeast Asia. Tourists will have the chance to have interesting experience when visiting Flower Garden, Valley of Love, and Langbian Highland. Indeed, these places have come to the legend for so long thanks to the heavenly enchantment.
Da Lat, named as the city of flowers, has a wide range of flowers in all kinds. Tourists can get surprised when seeing flowers at any places such as streets, restaurants, hotels, gardens, markets, houses, etc. The city is also preferred by couples, who would like to enjoy the peaceful and romantic atmosphere together. For families and groups of friends, it must be so enjoyable to have a fresh and comfortable vacation here.
To meet the various needs of customers, Smile Travel Vietnam opens many tour packages at reasonable prices. A tour package is just at the price of $15 - $22, biking around Da Lat in 1 day. The maximum package is "cycling unexplored beaches" in 15 days and 14 nights at the price of $1280 - $1975. For more information, tourists can get access to the website of Smile Travel Vietnam or contact at 75 Doc Ngu, Ba Dinh, Hanoi, Vietnam.