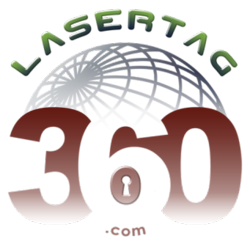 It's about creating an impact and providing an edge in this ever-changing market, and that's what we impart to attendees of our EVENT.
Indianapolis, IN (PRWEB) April 23, 2013
The laser tag experts at Creative Works (http://www.theWOWeffect.com ) are continuing their LaserTAG360 EVENT in Indianapolis during 2013. This educational seminar is focused on teaching the keys to adding a laser tag attraction to a new or existing entertainment facility.
The last event in February maxed out the space available with a total attendance of more than 55 people. "We had to turn away almost a dozen people from our last conference due to space constraints," commented Jeff Schilling of Creative Works. "With over 15 years of experience designing, building, operating and marketing these attractions within venues around the globe, the educational impact of this event to entrepreneurs and existing facilities has been well received. It's about creating an impact and providing an edge in this ever-changing market, and that's what we impart to attendees of our event."
During the 2 day event, a number of important topics will be discussed to help facilitate those interested in opening or adding a laser tag attraction. Day 1 consists of topics focusing on design insights, average costs, revenue projections and much more while Day 2 focuses on the operational and marketing side of running the business. This complete 360 degree snapshot will help attendees gain the knowledge to make better informed decisions as they press forward with their projects.
Those who have attended this event in the past have been very inspired by the experience: "If you need to know anything about FEC's, you must come to this conference.", "Great for bowling center owners!", "Excellent presentations! You leave with a wealth of information including answers to questions you didn't know you had."
One of the most unique experiences during the event is the tour of the 20,000 SF Creative Works' Theme Factory. Everyone gets a behind-the-scenes glimpse into how the company designs, customizes, and fabricates their attractions to fit the needs of their clients. Additionally, the attendees will experience the specially-built 7,000 SF showroom featuring 4 themed Laser Tag Arenas, Cosmic black light Golf, the award winning Lazer Frenzy lazer maze, the Game Patrol mobile gaming unit, and the brand new AtomicRUSH arcade attraction that was released at IAAPA in November 2012.
For specific dates and registration, visit http://www.LaserTAG360.com.