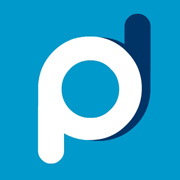 No Setup, Annual, Monthly or Hidden Costs with Paydot!
(PRWEB) April 26, 2013
Google recently announced (http://googleaffiliatenetwork-blog.blogspot.co.uk/2013/04/an-update-on-google-affiliate-network.html) the closure of their affiliate network is leaving many advertisers with a difficult decision to make: which affiliate network to move to? Where will the best support be found in making this transition? Paydot.com might just have the solution.
The situation that advertisers have found themselves in as a result of the GAN closure announcement could actually turn out to be quite a positive one.
Paydot.com is a completely free, self-managed affiliate network with no set-up fees, no yearly fees and on top of that, to ease transition from GAN, if the merchant's offer is outside the health and beauty sector, there are also no network transaction fees for 2013.
For merchants who use an affiliate management service outside of GAN, swapping this management over to Paydot.com is simple and hassle-free. Merchants who don't can still benefit from this awesome self-managed service, Paydot.com fits the bill for all types of advertisers.
As part of Twist Digital LLP, Paydot.com also has access to an existing affiliate base from moreniche.com, impactfive.com and targetclick.com. The force behind paydot.com has years of experience in affiliate marketing and understand your needs as an advertiser. Their primary focus is supporting advertisers through this move.
Paydot.com also offers:

Aggregated reports: We have real time performance reports for every stat you need. Sales, clicks, commission, EPC, country specific, we cover everything from A-Z!
Merchants only pay affiliates when they make a sale, everything else is fee-free.
A merchant training course is offered including a marketing guide and affiliate recruitment videos to ensure campaigns are successful in generating as much traffic as possible.
Affiliates are able to immediately start promoting offers and delivering sales.
Currently Paydot.com is in beta phase and although a little work from the merchant is needed, all basic reporting and functionality is there for all merchants. There are big plans for the future of Paydot.com, joining now whilst they are evolving is a great time to make the most of all the new features intended to roll out soon. The growth that's predicted over the next coming months will be immense and no-one wants to miss out on being a part of that.
Training and support is offered to develop affiliates through twisttraining.com, meaning affiliates have the best opportunity of delivering the most sales.
What really sets Paydot.com apart is their level of support at every stage of the transition, including their development tools to help encourage continued growth.
The Twist Forum is a friendly community that is useful for affiliates and merchants, and is a place to catch up on the latest industry news and offers across a number of networks. All of these portals can be accessed from twistforum.com including the latest topics on Paydot.com.
A business looking for a way to grow without any additional costs should look no further! The risk-free benefits associated with Paydot.com may just be the answer many advertisers have been looking for.